3 MIN READ
Australia is on notice. In the aftermath of the tragic Grenfell Tower disaster in London, steps are underway to complete comprehensive audits of Australia's buildings to meet government legislation.
Non-compliant external cladding is thought to have accelerated the spread of the Grenfell Tower fire which led to the loss of at least 80 lives. The New South Wales government has introduced the Building Products (Safety) Bill 2017 to identify at-risk structures.
In South Australia, the City of Adelaide undertook an urgent audit to determine how many of the 4,500 buildings within its boundaries were non-compliant (77 buildings require further examination). And a taskforce in Victoria has identified up to 1,400 buildings, including hospitals, containing the potentially dangerous cladding.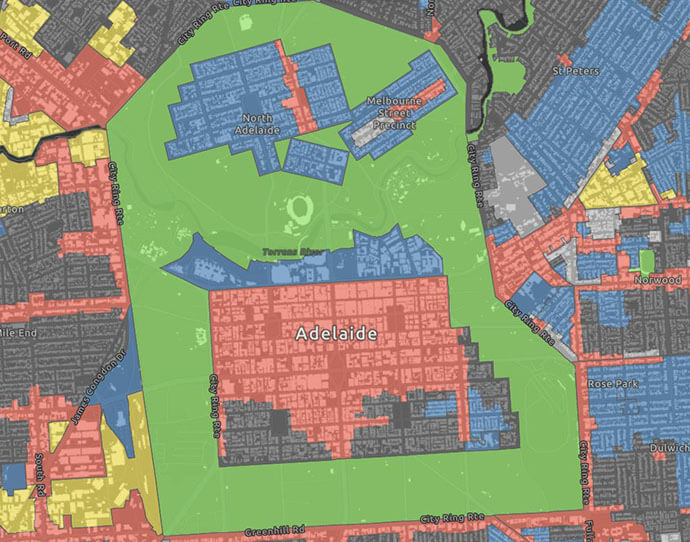 As the widespread scale of the issue becomes apparent, the impact will be felt not only by local councils across Australia but also by stakeholders in other key sectors:
Insurance companies: Where are the risks located; what will be the impact of increased cost of insurance?

Financial institutions: How will loan-to-value ratio be affected if strata can't cover repair costs?

Real estate: Which units will be off-market until rectification is complete, and how will reduction in value/increased fire risk affect the market?

Building managers: Which body corporates will incur major repair costs; will owners/strata be able to secure loans for aluminium cladding replacement due to falling property prices?

Emergency services: Where are the most vulnerable buildings?
The downstream financial impact on the Australian market could be significant.
So how can you make sure you're set up to undertake accurate and cost-effective planning, field surveys and data analysis?
Location analytics provides a common operating picture at every level.
Start by analysing the scope of a survey. Using Geoscape data, search 3D maps of buildings in any location. From a desktop, you'll quickly be able to identify which buildings will require surveys and which ones are excluded, such as single-storey residential buildings, two-storey commercial, industrial and public buildings and single dwellings. This will give you a clear picture of the project's size.
The next step is to plan and schedule the surveys. Based on the Geoscape data, you'll know how many buildings will need to be audited, how long each survey should take and how many staff are available. With those inputs, your location platform can map out the most time- and cost-effective routes.
Then it's out into the field. Using Survey123 for ArcGIS, staff can use drop-down menus and contextual forms to collect data about the buildings they're looking at, including photos, sketches, GPS location and signatures.
Information is uploaded across the platform giving everyone the same view at the same time; using Operations Dashboard for ArcGIS, field updates and summary statistics can be viewed on any device in near-real time, reducing the margin for error.
Doing a field survey is one thing. But if you're not capturing information that can be used by all stakeholders, you're not amplifying the value of that work.
You'll now have a digitised database of the risk survey that can be used as a master file. This common operating picture will be useful for all downstream users: engineering and construction staff to ascertain the extent of work; commercial operators to know which buildings/lots are affected; banks and insurance companies to re-evaluate risk.
Across the board, mitigation plans are much easier to implement when everyone's working in the same environment, looking at accurate, up-to-date information.
Make sure you're prepared for best-practice field surveys. Consider the capabilities and flexibility of ArcGIS to ensure you can meet requirements with minimal impact on budgets or human resources. 
Find out how Esri Australia can help you comply with fire cladding legislation – call 1800 870 750 or send us an email.