The role of location is key to the petroleum and pipeline business - from site selection to sales. Understand its influence and boost productivity.
Call 1800 870 750 or email a specialist to find out more about GIS in petroleum and pipeline management.
Explore a real-life scenario
An executive gets his first briefing of the day.
Before daylight, an oil and gas executive gets updated on projects and urgent issues from their remote operations in Queensland, New Zealand and the Northwest Shelf. A simple customised portal delivers real-time business data to his personal device-anywhere, anytime. Precise and secure maps give him a worldwide view of situational performance.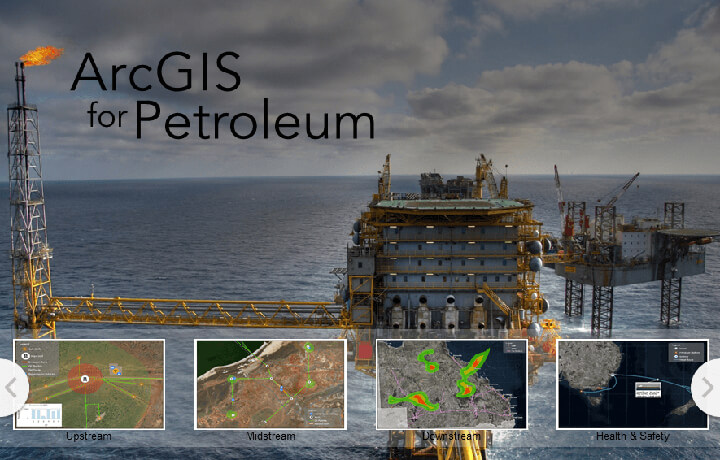 The operations manager monitors production targets in the Ashburton North Production Area.
He uses a live operations dashboard to view location-based KPIs including output volumes. With real-time data, the manager makes decisions on the fly to keep production flowing, while crews drill a new oil well.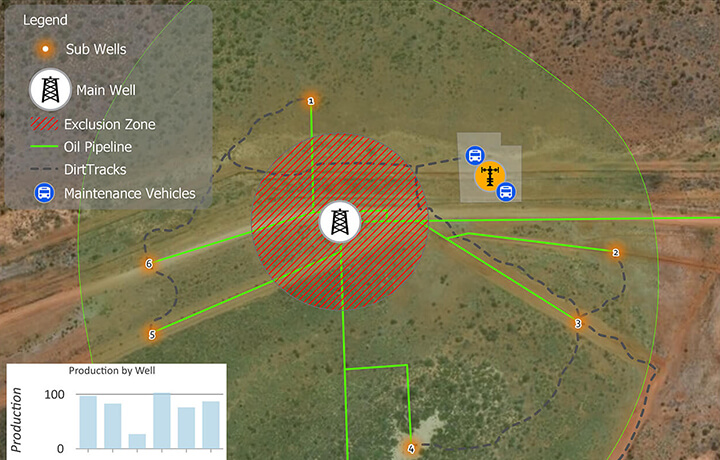 Northwest of Onslow, a pipeline engineer examines an HCA.
Field crews have arrived at the high consequence area (HCA), while the pipeline engineer monitors the situation off-site. Looking at a real-time visualisation of the network, he ensures ongoing work doesn't impact resource allocation or delivery schedules.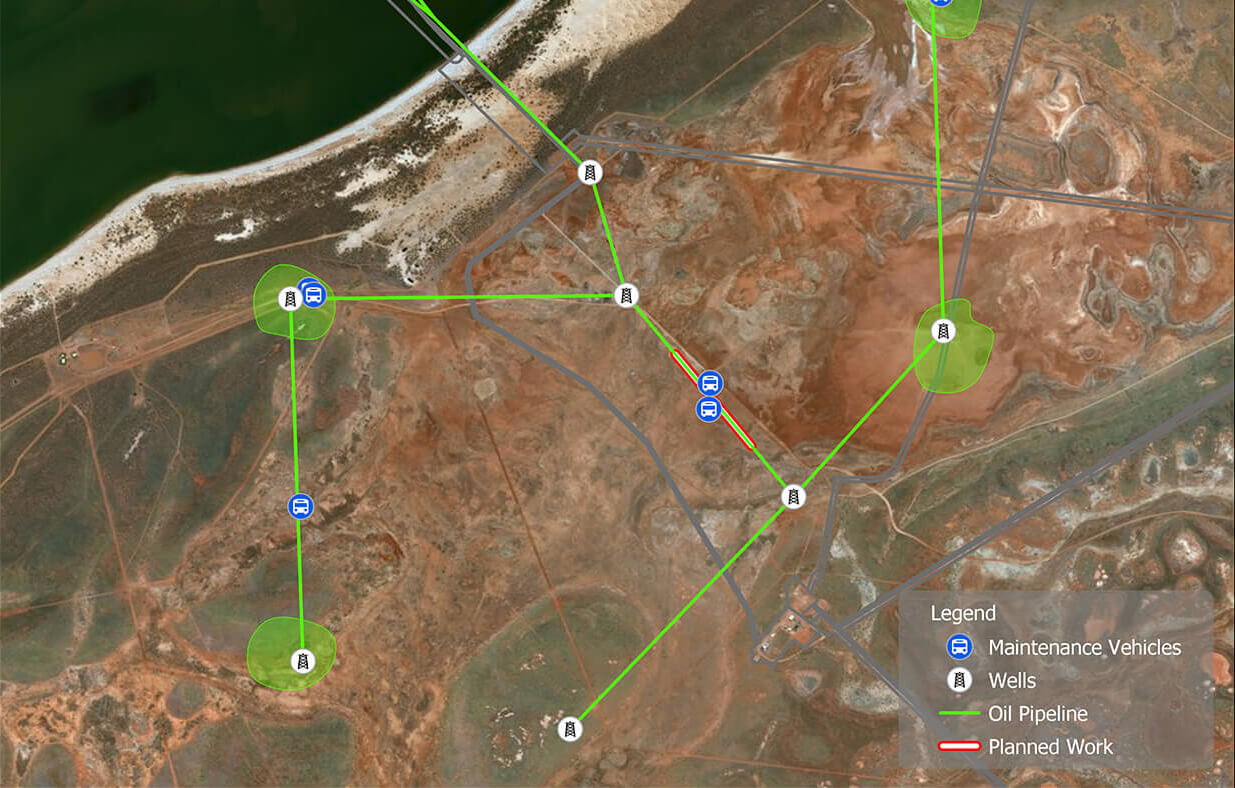 Meanwhile in South East Queensland, managers prepare for a storm.
Retail territory managers need to increase the supply of refined products to distribution centres ahead of an approaching weather front. An interactive map displaying a real-time weather feed helps them determine how to optimise the network to match anticipated demand.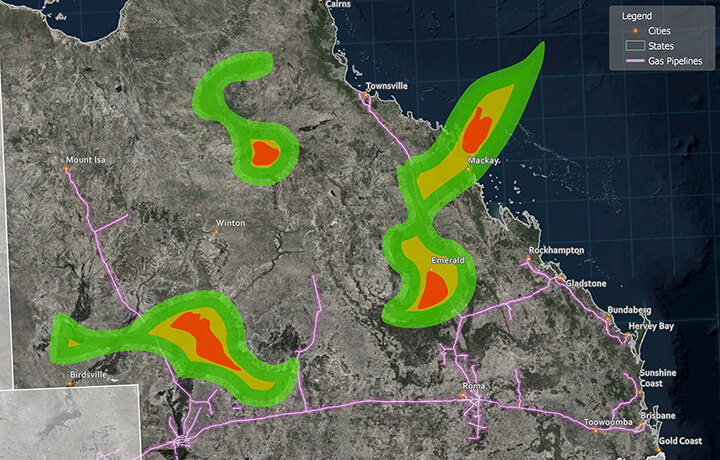 An HSE manager monitors the global risk portfolio.
The HSE manager monitors a globally distributed workforce and the status of multiple projects, including a tanker headed from the company's Maui operations, off the coast of New Zealand to a refinery in New South Wales. She analyses parameters to mitigate risk and ensure a safe arrival.