2 MIN READ
The ability for organisations to quickly respond to unplanned events, government policy changes, business direction, natural disasters, emergencies and security incidents is key to effective agility.
Since the first smartphone appeared on the Australian market in 2007, ownership levels have soared to more than 84 per cent – equating to roughly 20 million users.
Synonymous with burgeoning mobile uptake, apps have been among the most disruptive technology innovations in recent history, helping to drive digital transformation.
This drive creates an expectation for businesses and governments to use innovative mobile apps and technology to remain competitive and responsive.
Embracing integrated platforms that allow office and field teams to work seamlessly is a major part of this transformation.
An example of this is how City of Adelaide used a configurable off-the-shelf app to complete a compulsory fire safety building audit in record time.
After the Grenfell tower inferno in the UK, South Australian Minister John Rau instructed the City of Adelaide to complete an urgent audit to find out how many of its buildings may be clad with non-compliant cladding.
With 4,500 buildings in its boundaries, traditional manual data collection would have taken the council's Building and Compliance and GIS teams months to collect, collate and share, with unpredictable levels of accuracy, consistency and accessibility.
To fast-track their response to the Minister's directive, the City of Adelaide needed a mobile inspection platform that would be quick to build, easy to use and able to share results in real time.
Led by Josh Roberts, Senior System Improvement Specialist in the council's Spatial Planning and Heritage team, City of Adelaide nominated Survey123 to collect the data.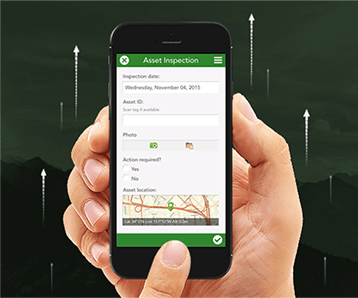 The team customised its own Android app in less than a day and completed the entire survey – on foot and bicycle – in just a few weeks, creating a GIS database of all the results, complete with photographic evidence.
South Australia's Department of Planning, Transport and Infrastructure (DPTI) were impressed with the speed of the survey and the comprehensive results gathered.
The effectiveness of the app led to DPTI considering using Survey123 across all councils in the state for the cladding audit.
To find out how mobile apps could help your organisation become more agile, call 1800 870 750 or send us an email.