Make your mark at Esri Australia
Join a genuine market leader and work with the nation's most passionate geospatial professionals.
Esri Australia is the local distributor of Esri's world-leading ArcGIS platform – and our mapping technology is used by organisations across commercial, government and not-for-profit sectors to solve some of the world's greatest challenges.
We currently employ over 250 of the country's brightest professionals in a range of disciplines including business analytics, cartography, environmental science, software development and surveying.
We're looking for passionate, driven people to help us deliver on our commitment to make a difference to both our customers and the wider community.
With an inclusive work environment, we support team members to reach their full potential through professional development, wellbeing, and reward and recognition programs.
Together, we can make big ideas happen.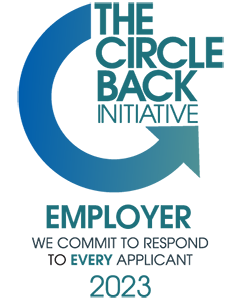 We appreciate the hard work and time that goes into each application, we really do.
We are a 2023 Circle Back Initiative Employer – we commit to responding to every applicant.
If you have any further questions, don't hesitate to reach out to our recruitment team.
We wish you the best of luck with your application!