2 MIN READ
The technology partner agreement between Esri and SAP makes harnessing the power of location achievable for any organisation – including yours – and the potential benefits of this integration can be immediate and dramatic.
In my last post, I shared a high-level overview on the importance of location data – discussing why it's needed to strengthen the existing business systems you and your colleagues use daily.
Better business processes for asset management, customer transactions, land management, Big Data analytics and business intelligence has formed the basis of why SAP and Esri are working together.
Throw in the fact that over 60 per cent of SAP clients are also Esri clients, and I'm sure you'll agree as well that this partnership has the potential to unlock countless new opportunities for transformation and innovation.
Most SAP users are unaware they're part of a community – that of location data consumers. They don't know what GIS is; they don't know what it stands for (it's Geographic Information System, in case you were wondering). What they want is a map in SAP that they can access when they need it most.
And it's this democratisation of geo data inside SAP that allows location to comfortably move to the centre of enterprise infrastructures.
For example, a location-enabled asset management system adds operational value – be it through the creation, planning or scheduling of work, the execution of field work, reporting tasks or analysis.
The infographic below visualises this core role that location now plays in many organisations.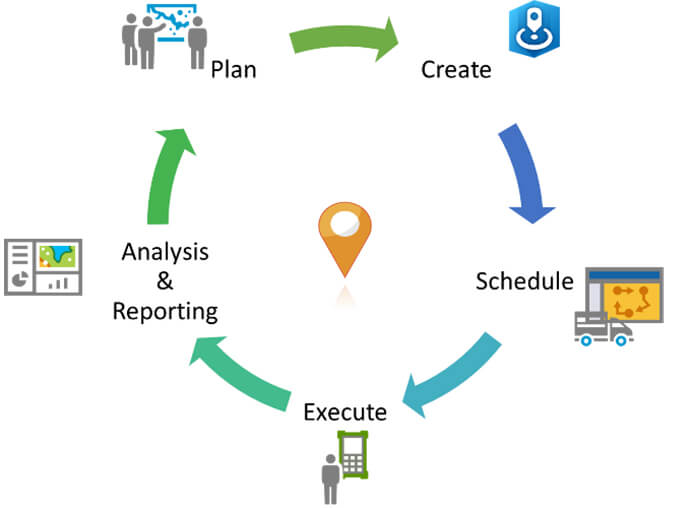 That is why SAP offer and support a range of capabilities natively built on the Esri platform, for the entire business process – including data storage.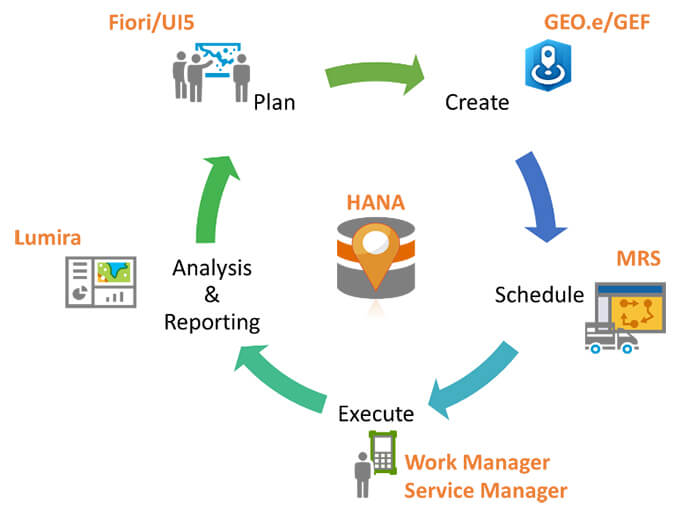 As I touched on previously, Brisbane City Council used a blend of SAP and Esri technology to successfully reduce the time their fieldworkers spent on data entry by 75 per cent.
These efficiency gains led to a spike in productivity, and now allow field personnel to focus on the important stuff, like improving service delivery, conducting more timely asset management, and strengthening interdepartmental relationships.
You can read more about the Esri Australia Partner Network, which includes alliance partners like SAP, by visiting our partners section of the website. Here, you'll also find information on how your organisation can join the network.