5 MIN READ
Since winning the Australian Esri Young Scholar Award in 2017, Alan Pearse has been working on several projects as well as getting stuck in to his university studies. We caught up with him to chat about what he's been working on over the last year, and what's on the horizon.
Alan, what's been happening since you went to the Esri UC in 2017?
Things have moved quickly since I went to the UC last year in July. In December 2017 I went to Ballarat to work with Earth Ed – a specialist earth science and mathematics education centre operating out of Mount Clear College.
I worked with Education Officer Josh Ambrosy to develop an ArcGIS Online web app which secondary students could use to explore the essential elements of GIS and spatial data. It was in the context of a fire ecology unit that Josh had developed, to allow the integration of field work and spatial analysis back at school.
Other than building the web app and some other aspects of the program, I made tutorial videos for the GIS component of the fire ecology unit. The videos are there to walk students through the tasks they have to complete using the web app; everything from accessing the ArcGIS Online web application, changing base maps, adding spatial data layers, entering their field data through a Survey123 form and getting the corresponding data layer to display and update automatically in the web app.
Did your experience in creating the IDW-Plus tool come in handy for that?
I didn't have to do any Python scripting and I wasn't using ArcMap, but the experience I had in developing IDW-Plus with ArcMap was helpful for me to find my way in it all. I was new to ArcGIS Online and that whole web-framework side of things, but it was such a simple and self-explanatory interface that I could develop something highly functional in quite a short span of time – it only took two or three days to get it all working.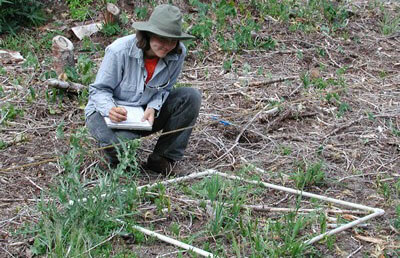 When did you first start using ArcGIS?
I started using ArcGIS when I began working for my supervisor, Dr Erin Peterson, at the ARC Centre of Excellence for Mathematical and Statistical Frontiers. She had some work for me, which was developing IDW-Plus. At this point I hadn't actually touched ArcGIS or Python scripting – but I wanted the challenge so I decided to pick it up. To familiarise me with ArcGIS, my supervisor challenged me to do progressively challenging data processing tasks and from there I built up my repertoire and my experience with ArcGIS. Since then, there have been other subjects in my earth science degree where these mapping skills were useful although they weren't taught explicitly as part of the course.
What advice would you give to students looking to jump in and have a go with ArcGIS?
Anybody studying STEM subjects – and even business subjects – would really benefit from learning at least the basics of GIS, and the use of ArcGIS since it's such a popular program in that space. It will really give them an appreciation for the way that patterns play out on large and small scales. And it can bring a lot of value to them professionally and for the organisations that they may be dealing with in the future.
How have you been applying your GIS knowledge to your recent projects?
I've been working on a research project for a year and a half now with Healthy Land and Water, a not-for-profit organisation that runs a freshwater monitoring program in South East Queensland. At the moment we're developing a software package for experimental design on stream networks. My experience in GIS has been really useful because we have to deal with spatial data; specifically, stream network data.  
I've also started working on a Great Barrier Reef biodiversity project at QUT with Mardi McNeil, Dr Luke Nothdurft, and Associate Professor Jennifer Firn. We're looking at a little-explored habitat on the reef called the Halimeda bioherms. These are mounds constructed by photosynthetic algae called Halimeda. Mardi published a paper in 2016 on the spatial extent of the Halimeda bioherms. It turns out that they cover approximately 6,000 square kilometres on the Great Barrier Reef, and we think they could be important habitats in terms of the biodiversity of the reef and its history. The modelling is in its preliminary stages.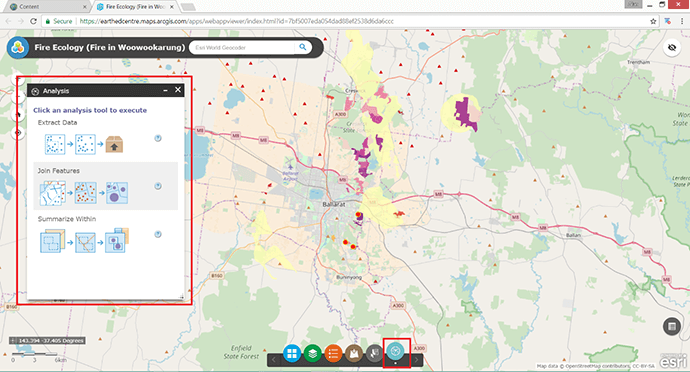 Does your experience in creating IDW-Plus help with the freshwater monitoring program work?
Our work with IDW-Plus is loosely related to what we're doing now for the freshwater monitoring project. They're obviously related because they both deal with data on stream networks. We will also use IDW-Plus be to conveniently calculate land-use metrics used as predictor variables in the models we develop to assess experimental designs for freshwater monitoring.
What's in store for the rest of the year?
Since ArcGIS 10.6 has been released I need to update IDW-Plus for 10.6 and make sure that it works for users that have transferred over to 10.6 – which I think would be most of them. Otherwise, I'll be working on the freshwater monitoring project until I graduate from University [in 2019] so that will be my focus for a while.
Will you be following Esri UC in 2018?
This year I'll be busy attending another conference around the same time in July – the UseR conference for the R programming language, which I use a lot in my environmental and statistical work. But I will be loosely following the Esri UC in my spare time. There was so much going on last year at the Esri UC that it was hard to follow it all while I was there attending sessions and meeting people, so it'll be interesting to follow it from home in Brisbane. I'm excited to learn what's new and exciting this year. 
I envy the Young Scholar for this year, whoever wins the competition. Have fun, attend the parties, and get to know the amazing people you'll bump into at the Esri UC. Good luck to all the entrants!
For updates about the 2018 Esri Young Scholar Award winner, watch this space.
Alan Pearse
Esri Young Scholar Award winner 2017
Continuing to develop software packages and studying his PhD in statistics.