2 MIN READ
By implementing Esri GIS mapping technology, universities can advance capabilities within research and learning to explore new potential across the sciences. A recent showcase by Esri Australia at The University of Queensland showcased how universities can harness this technology to greatly improve learning outcomes and involve students with professional skills to take forward into their careers.
Esri Australia's ArcGIS Showcase presentation to the University of Queensland (UQ) for The Geography and Environmental Management Society (GEMS) took a digital dive into modern GIS and the current and emerging patterns and uses of the technology today. The session was led by Esri Australia's Senior Solution Engineer Yvette Bevis. Bevis specialises in designing GIS solutions that transform processes across organisations.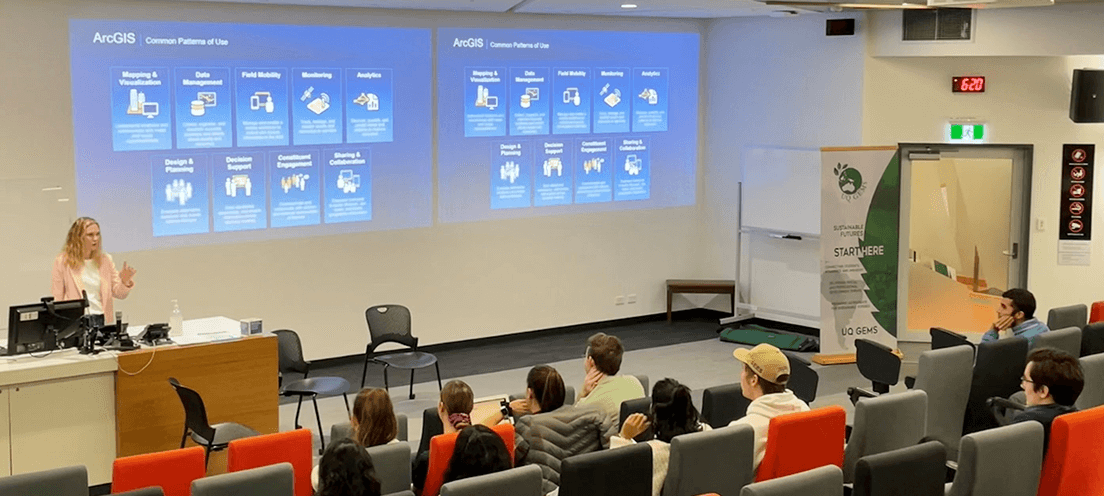 Esri Australia's Education Manager and Marine Scientist, Jennah Williams, also demonstrated the uses of Esri technology in real-world situations, looking specifically at field applications such as Survey123, Quick Capture and Field Maps, as well as ArcGIS Online. Williams highlighted the power this technology has, to ensure accurate and professional data collection within the area of environmental science.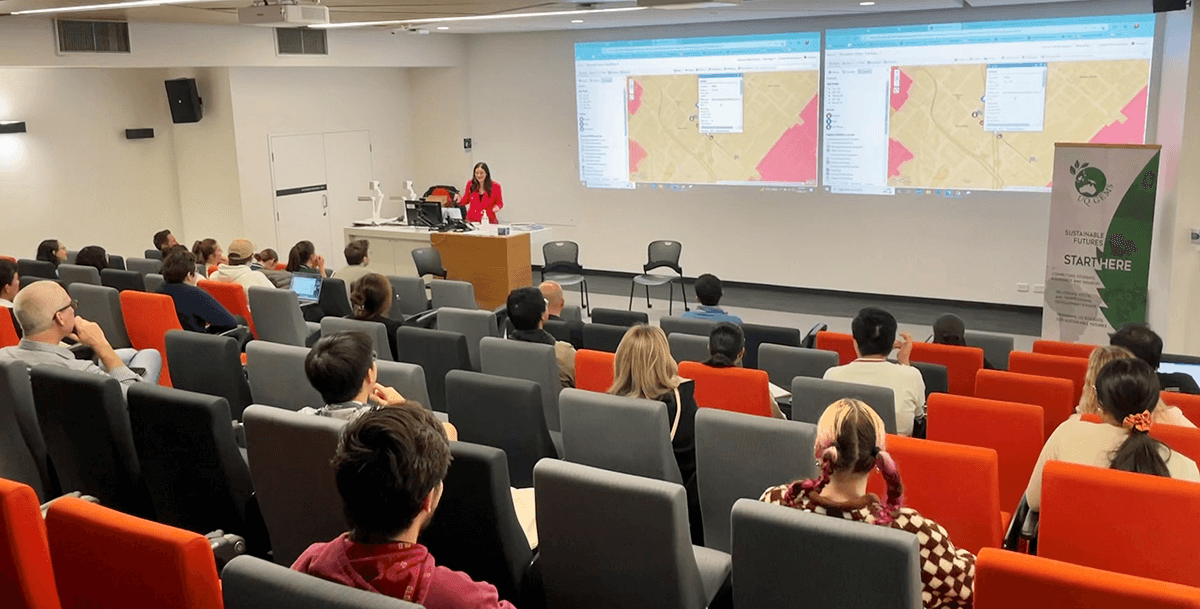 During the session, Esri Australia National Talent Acquisition Manager, Tibo Torche, provided an introduction to the organisation's graduate program. He highlighted the exciting GIS career pathways within Esri Australia and gave the audience tips for submitting an application that stands out from the crowd.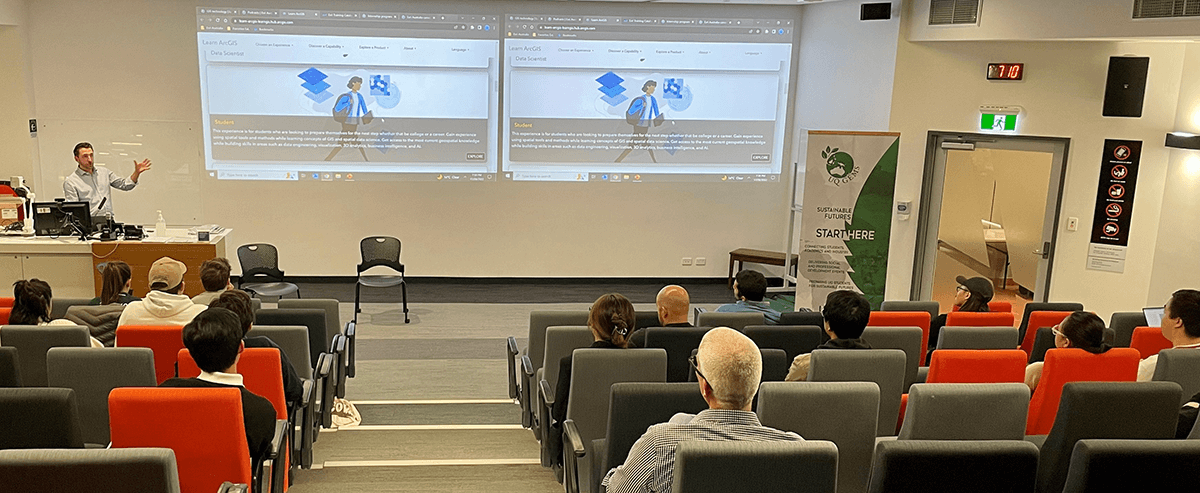 The ArcGIS Showcase was a tremendous success and received outstanding feedback from attendees.
If your university or department is interested in hosting an ArcGIS Showcase, please contact Education Program Manager Jennah Williams at education@esriaustralia.com.au or National Talent Acquisition Manager Tibo Torche at ttorche@esriaustralia.com.au for more information.
Jennah Williams
Education Program Manager
Esri Australia, Brisbane
Helping the next generation of Earth advocates sharpen their STEM skills and prepare for the challenges ahead.