2 MIN READ
Smarter Planning Perth's ability to reduce disruption and costs associated with public works projects was recognised for pioneering collaborative spatial enablement at the Western Australia Spatial Excellence Awards.
Cutting-edge spatial technology platform Smarter Planning Perth – created to reduce traffic congestion and cut time and costs associated with infrastructure developments – has taken out the prestigious Spatial Enablement Award at the Western Australia Spatial Excellence Awards held over the weekend in Perth.
Mapping giant Esri Australia's Smarter Planning Perth platform provides a central record of scheduled works to assist in future planning, scheduling, and collaboration of activities between participating organisations, to improve interoperability and to minimise the cost and disruption of roadworks.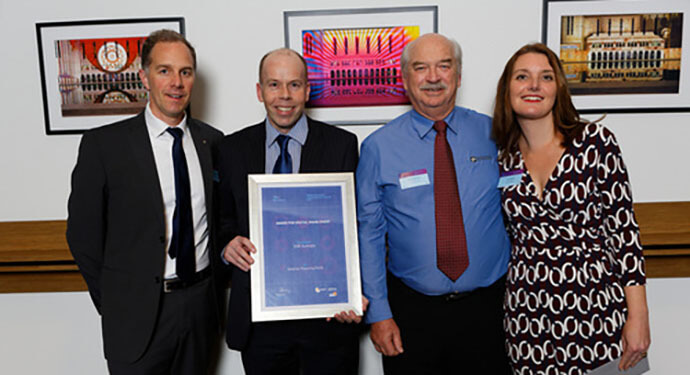 ATCO Gas Australia, City of Perth, Main Roads Western Australia, Water Corporation and Western Power are among the initial partners in the system, with more councils, utilities and agencies expected to join.
City of Perth CEO Martin Mileham said Smarter Planning Perth has reduced works congestion and duplication as well as cut project timeframes.
"Smarter Planning Perth is also a sign of City of Perth's commitment to using innovative technology to underpin the capital's growth and infrastructure opportunities."
Spatial Industries Business Association (SIBA) WA chair Daniel Harvey said the award is recognition for a stand-out achievement by Esri Australia for their work within the Western Australian spatial industry.
"This sends a clear message to both the spatial and wider community that Esri Australia is committed to addressing the needs of customers whilst also striving for excellence in the solutions and outcomes achieved," Mr Harvey said.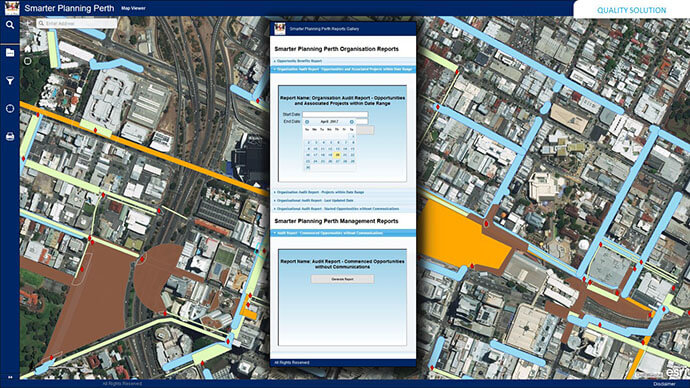 Esri Australia's managing director, Brett Bundock said this project is a smart city solution for Perth.
"An efficient city is a more attractive city to be in and Perth will continue to see wide-ranging flow-on effects like increased desirability for tourists and faster transit for public motorists and commercial transport users," Mr Bundock said.
Since the launch of Smarter Planning Perth, organisations across Queensland and New South Wales and have already joined the SmarterWX platform, with plans to implement it further nationally.
For more information about the technology behind Smarter Planning Perth visit esriaustralia.com.au/smarterwx
If you would like to connect with our public relations team, submit a media enquiry.