3 MIN READ
A cutting-edge online map allows armchair adventurers to share the exciting journey of true-blue Aussie explorer Craig 'Crackers' Hand.
Geographic Information System (GIS) technology experts at Esri Australia have developed the 'Cracker Tracker' – an interactive map which will provide near real-time updates of Cracker's voyage and his expected path as he travels from Darwin to the remote heart of Papua New Guinea's Western Province on a 4.5 metre 'little red boat'.
Crackers' mission is to revisit Sibidiri, an isolated village he stumbled upon in 2008 after his boat ran aground during a previous trip to PNG.
This time, however, he will be carrying thousands of dollars of medicine, mosquito nets, children's sporting equipment, clothes, tools and communications equipment – donated through his charity, Friends of PNG.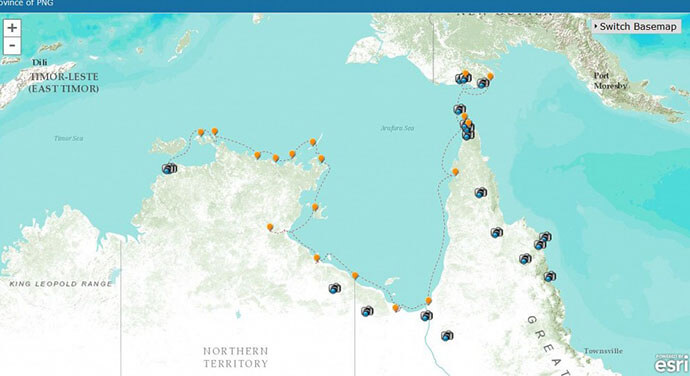 Crackers said the tracker was an opportunity for people to participate in his great adventure and share his experiences of the region's cultural diversity.
"It's an amazing site – the Cracker Tracker will be linked to my on-board GPS unit and my coordinates will be fed into the GIS system, with the map updated in near real-time," Crackers said.
"The map also features landmarks where I'm stopping, such as the various schools and Aboriginal communities I'll be visiting to share my adventures with.
"I'll be uploading diary notes and photos from my travels to the Cracker Tracker, and will provide links to videos, as well as details about my stops and the people I meet."
Due to launch at the weekend, Crackers will head from the Darwin Trailer Boat Club along the Arnhem Land coast, across the Gulf of Carpentaria, up the west coast of Cape York and on to PNG, before concluding his adventure in Far North Queensland early next year.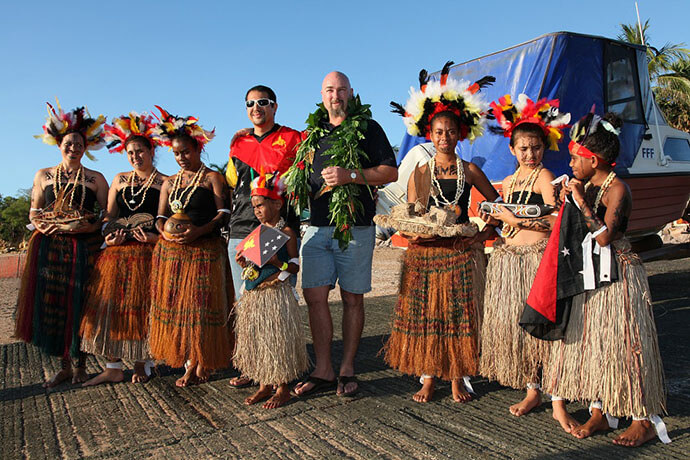 Esri Australia technical specialist Keera Pullman, who was part of the team that developed the Cracker Tracker, said it was exciting that a mapping technology more commonly found in the commercial world would be supporting such an important cause for the region's remote communities.
"Esri Australia typically partners with government and commercial enterprises to drive greater value from their data assets, and it's really rewarding to see that same technology used to link communities with Craig's efforts to help our neighbours in PNG," Ms Pullman said.
"Although, given the role that mapping has played in our country's nautical history, it makes perfect sense for Esri Australia to lend its support to this endeavour.
"Esri Australia used the same GIS technology to bring updates of the Brisbane to Gladstone Yacht Race to millions of people worldwide, so there is certainly the potential for the Cracker Tracker to draw large-scale attention to this worthwhile cause."
If you would like to connect with our public relations team, submit a media enquiry.