3 MIN READ
Today's students become tomorrow's geospatial superheroes, making data-driven decisions that start with 'the whys of where' questions.
As I wrote on the Esri Australia blog earlier this year, education holds the key to empowering today's students to solve the complex challenges facing our world.
Revisiting Australia in August and September 2017, I traveled to five cities, eight universities, one hackathon, three secondary schools, and two conferences with the Esri Australia education team (highlights in video form here).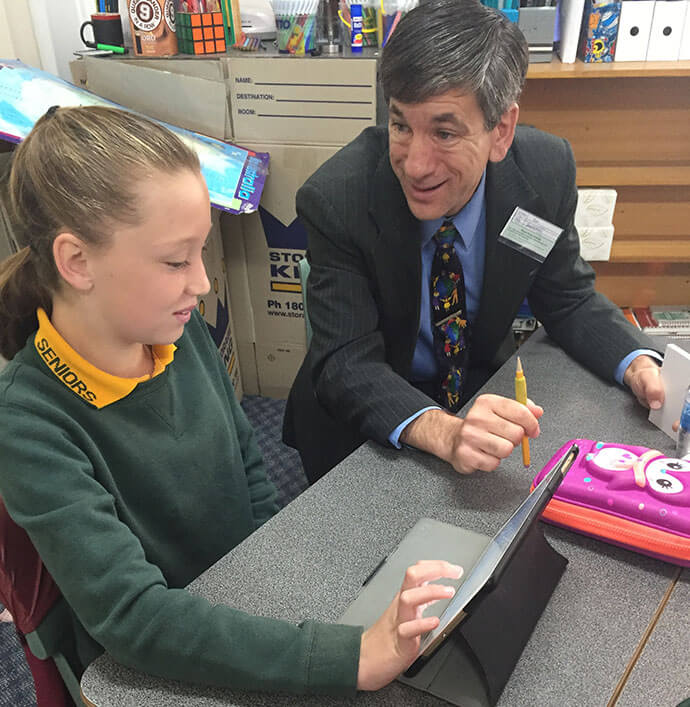 I was again struck by two main things. First, just like GIS brings many departments in a municipal or state government together, in education, Geographic Information System (GIS) technology brings disciplines together – science, maths, engineering, technology, history, geography, environmental studies – even art and outdoor education.
Our workshops attracted educators from multiple disciplines. GIS also brings educators from different levels and institutions together – from primary to secondary schools to technical college to university, lifelong learning, museums, libraries, and informal after-school education.
Second, I was struck by the deep care that educators have, despite the everyday challenges that teaching brings, for their students, their community, and the planet. They do care, they do want to make a positive difference, and they seek to encourage their students to do the same.
These educators are attracted to GIS because they believe it will help students become aware of the challenges facing our world and how to solve them, to gain key job and life skills in the process, and to become committed and caring citizens.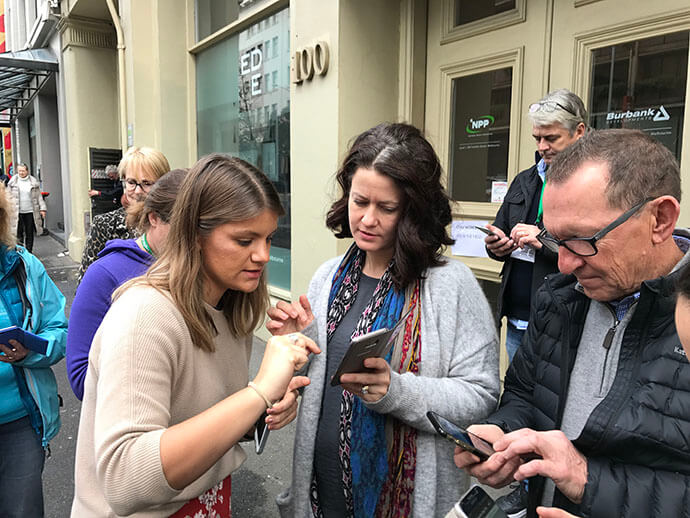 How can GIS be infused into a country's educational system?
One key element is to promote and support GIS in education in partnership with universities, schools, educational associations, industry, nonprofits, business, government agencies, and others.
Another important element is the provision of software tools, such as ArcGIS Online, for free or at a greatly reduced cost, to educators, students, and their institutions.
Local and national spatial data can support investigations and curriculum development.
A third factor is the professional development of educators. The managers and administrators of these institutions have a key role to play, helping to ensure professional development must:
Be relevant to educators' needs, meeting educators in the world they are living in and speak their language

Be engaging and interesting, demonstrating the 'value added' in using GIS to teach, say, about climate, energy, water, population change, ecoregions and biomes, natural hazards, land use, mathematics principles, business location, economics and history, and more

Model sound educational practice

Include gathering, mapping, and analysing field collected data

Work with real-world data from local to global scale

Focus on tools, lessons, and data that educators can implement immediately

Include segments where educators share what they are doing or will do with GIS

Allow time for reflection, networking, and application

Focus on content knowledge, skill building, the geographic perspective, pedagogical techniques, modelling critical thinking, problem-based learning, spatial thinking, and the inquiry process

Concentrate on spatial analysis – not just 'putting dots on a map' – but dig into the 'what's where – why is it there – and, why should we care' investigations

Include sustained follow-up with educators
I mention recommendations for GIS professional development in a video featuring some of these locations and people involved. It includes one of the most spectacular views from any school I have ever seen from the north end of the Sydney Harbour Bridge!
As my colleagues and I describe in this book published by Springer, educators around the world are using GIS in powerful ways inside the classroom and in the field.
Yet many are not, so there is still work to be done to ensure that GIS is an important part of primary, secondary, technical college, university and lifelong learning.
To find out about successfully implementing GIS in education at your institution, call 1300 635 196 or send us an email.