A tech-led approach to bushfire response and recovery
The unprecedented natural disasters of recent years have left lasting impacts on Australian communities – claiming lives, destroying property and damaging the environment.
A likely increase in the severity and frequency of disasters, coupled with an aging population, means demand on emergency services agencies will continue to grow.
To address this challenge, leading public safety agencies are using spatial technology to establish real-time shared situational analysis, streamline response operations and make evidence-based decisions that improve community resilience.
Dive into this free 8-page crash course to step through how Geographic Information System (GIS) technology is being used by fire and emergency services agencies around the world.
"We constantly have to remake how we're meeting challenges. Coming up with new technologies, new ways of adjusting to meet the needs for the next go around."

– Chief Kim Zagaris, US Fire Chief and special guest on Directions with Stan Grant.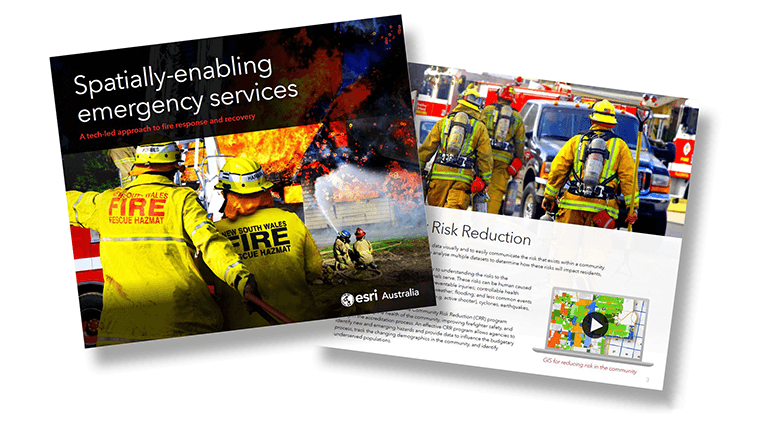 Hear former California Fire Chief Kim Zagaris discuss the technological innovations at the heart of modern-day firefighting on Directions with Stan Grant.