4 MIN READ
While Virtual Reality (VR) technology may be commonly known for its applications in gaming and entertainment, it's also bringing exciting new capabilities to organisations and industries through practical applications, including city planning and urban redevelopment.
VR is used to extend the capabilities of enterprise GIS, adding an immersive visualisation component to the GIS platform. Organisations gain advanced insights from GIS data by using VR, gaining unique perspective of 3D models.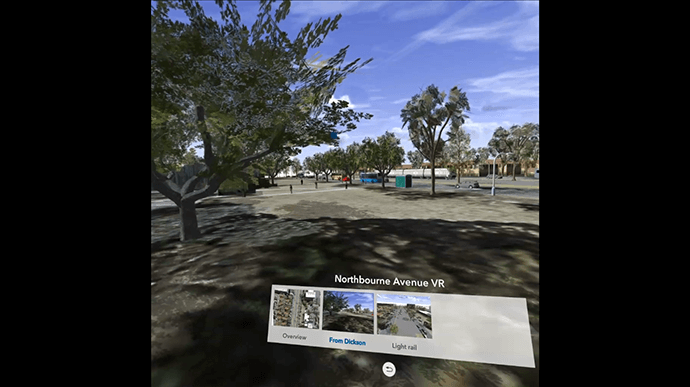 Before the rise of smart cities, the urban planning and development approval process relied on paper maps, miniature building models and static 2D representations to tell the story of a new development. This meant that the community had to depend on plans, diagrams, 'artist's impressions' and ultimately, their own imaginations to assess the potential impact of a development.
With the rise of technology-driven smart cities, the planning and development landscape has evolved. GIS technology is now bringing even more detailed visualisation to maps and data through 3D, VR and Augmented Reality (AR). VR is the combination of computer imagery and the real world. This helps people to understand what could be possible by combining both things that are real — a 3D model of a downtown using geographic data — and not yet real — a 3D model of a proposed building. This has transformed the way communities and authorities experience and visualise the planning process to reach decisions on new developments.
VR is a key technology for Smart Cities, providing opportunities for urban planning and data analysis. With cutting-edge 3D data sets such as Geoscape we can now use up-to-date models to create living representations of our cities.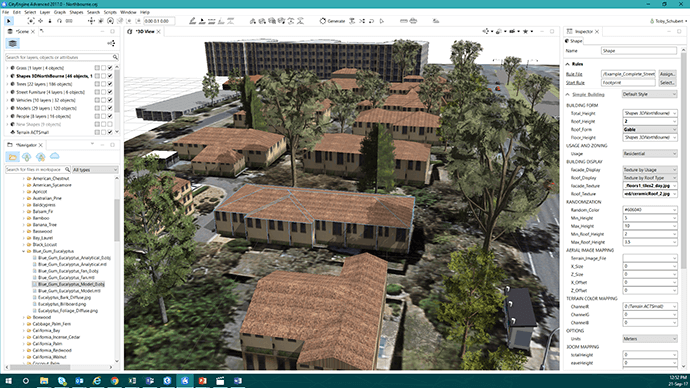 In Canberra, VR has been used to demo the development of the light rail with different viewpoints to demo how the scene would look for members of the public. Using Esri CityEngine buildings and trees were modelled to be the same height and the same appearance as in real life. People, cars and street lights were added to make the experience more lifelike. CityEngine exports into Virtual Reality and ArcGIS Online can be used to host VR files. This is the same software that was used to create highly detailed cities in Disney's Zootopia and Pixar's Cars 2.
See how to work with Geoscape in VR
VR is used to compare different urban planning scenarios, including sun shadow and visibility impacts. This is important when assessing the consequences of a redevelopment decision. You can see exactly what the skyline will look like when you build a new high rise and what that change will look like from key locations. You simply don't have this option with a 2D map.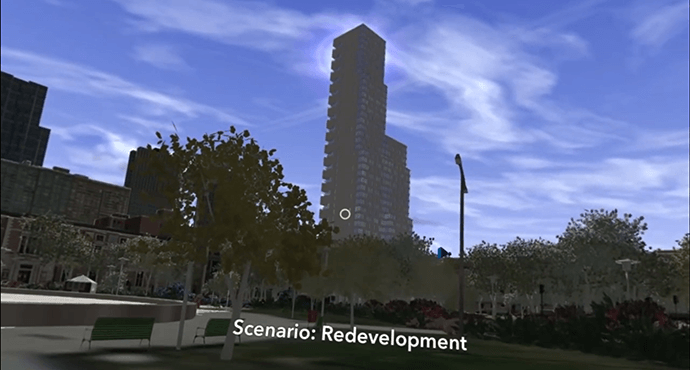 In addition to comparing planning scenarios, VR is used to see what the eye cannot. For example, utilities companies can use VR to simulate the removal of surfaces and roads. This can be used as a means of orientation to familiarise staff with sub-surface infrastructure, saving more time when operating in the field. As VR makes up part of the GIS Platform, it can be used in conjunction with other GIS applications and services such as SmarterWX, the cloud based public works management tool.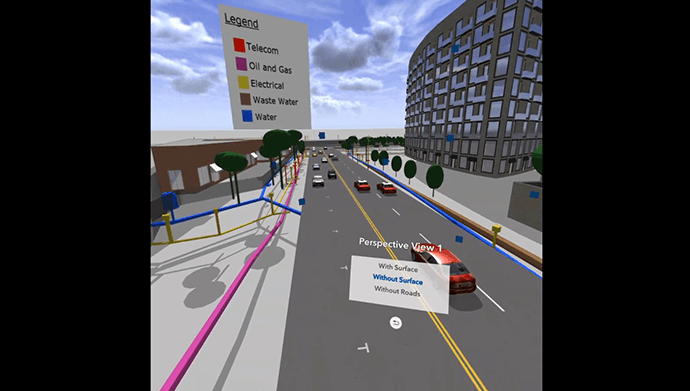 Through the ArcGIS 360 VR app, VR complements all components of the ArcGIS Platform, providing an additional option for gaining insights from enterprise data.
Rather than relying on high-performance graphics computers and cumbersome wired VR accessories, a simple smartphone paired with an affordable wireless headset is all that is required to be immersed in a ArcGIS 360 VR experience.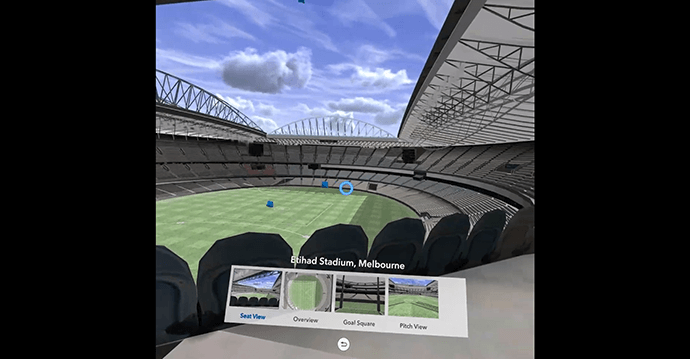 By using ArcGIS 360 VR, our planning board and jurors can now study the impact of new architectural developments and urban planning scenarios from the perspective of pedestrians and citizens. Christian Huerzeler, Project Manager, Department of Urban Planning, Zurich.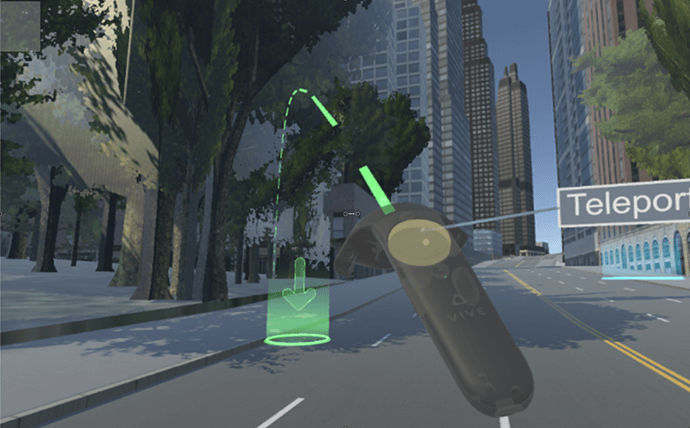 In addition to the ArcGIS 360 app, developers can also take models created in CityEngine and export these into formats consumable by other VR formats such as HTC Vive via Unity.
To find out more about how you can add Virtual Reality to your Smart City or to work with your GIS data, call 1800 870 750 or send us an email.