DBYD's digital revolution
Dial Before You Dig (DBYD) – the service that protects $400 billion of Australia's critical underground infrastructure – underwent an ambitious digital transformation to launch 'the referral service of the future'.
Leveraging cutting-edge spatial technology, the DBYD NextGen platform is safeguarding government infrastructure and streamlining capital works.
Complete the form to download a comprehensive case study on the smart mapping technology behind the platform.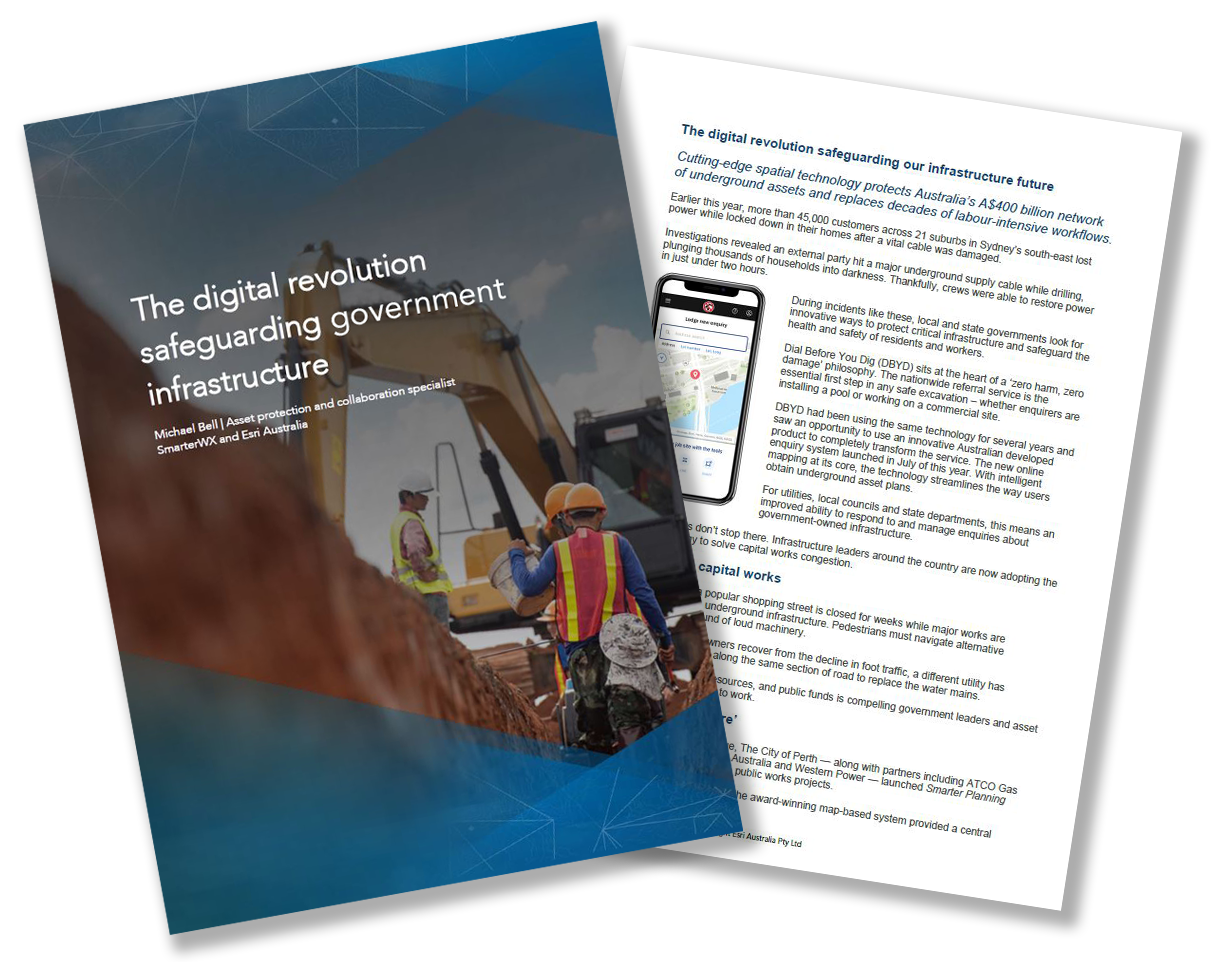 "As a nation, we learn from every crisis and collectively work towards improving the systems and resources we have in place to help us prepare and respond faster — and better."
– Michael Bell, Asset protection and collaboration specialist
Find out more about the spatial technology modernising government operations.