2 MIN READ
Climate change caused by anthropogenic activities has impacted the environment on a global scale. Deforestation and ocean pollution have reduced the carbon-absorbing giants of our planet and left the earth practically defenceless against greenhouse gases and the pollution humans continuously create.
This is resulting in the icecaps melting, vulnerable species declining and extreme weather events across the globe.
The next generation will inevitably face environmental issues never seen before, but the best way to prepare for a challenge is to understand and visualise the problem.
It all begins with education…
The use of GIS in environmental science education has the potential to prepare students for the challenges ahead and equip them with skills to create positive change. By understanding where and why an environmental problem is happening, students can better identify solutions to overcome any issue. This can be done on a local scale, by looking at things like where species live and how they are impacted, or on a global scale by examining how places are most likely impacted by rising sea levels.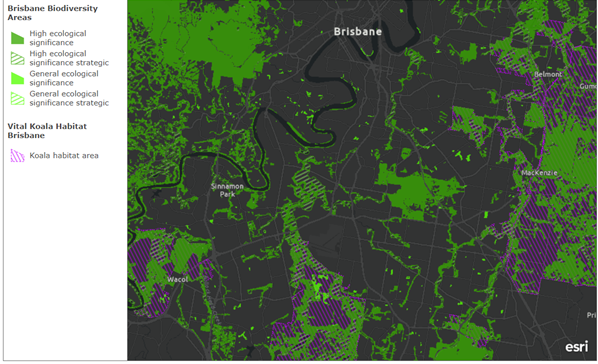 Environmental Education Centres across Queensland have recently embarked on the GIS journey, incorporating Esri's Survey123, Quick Capture, Field Maps, Drone2Map and ArcGIS Online applications in their school programs. These applications allow them to collect and map data to gain a better understand of the environment around them. The Environmental Education Centres plan to use Esri GIS applications in their school fieldwork programs and to address topics such as species diversity, anthropogenic impacts, land use and species identification.

The centers are now collecting valuable environmental data with their students that can be visually represented, collaboratively shared and scientifically analysed across Australia. These experiences will engage students with vital scientific and analytical skills to take forward into their careers, preparing them for the environmental challenges ahead.
Griffith University recently hosted a workshop for environmental education centres around Queensland to progress their teaching skills. Esri Australia's Education Program Manager, Jennah Williams, presented the benefits and uses of GIS in environmental science and conducted further one-on-one workshops with each centre.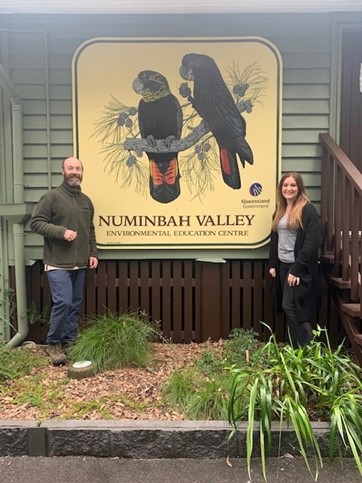 Working with GIS as part of environmental education will equip students with vital scientific and analytical skills to take forward in their careers, preparing them for the environmental challenges ahead.
For more information on using ArcGIS products in your classroom and field excursions, contact our Education Manager or visit Skilling for the Future.
Jennah Williams
Education Program Manager
Esri Australia, Brisbane
Helping the next generation of Earth advocates sharpen their STEM skills and prepare for the challenges ahead.