Quickly transform your data into compelling web apps without writing a single line of code. Build map-centric or non-map-centric apps and display them on a fixed or scrolling screen, on single or multiple pages. Drag-and-drop to choose the tools you need from a rich set of widgets, design your own templates, and interact with your 2D and 3D content—all within one app. With ArcGIS Experience Builder, your web apps look great and run seamlessly on mobile devices.
Web apps reimagined
Elevate your work and deliver compelling, content-focused web experiences with minimal effort.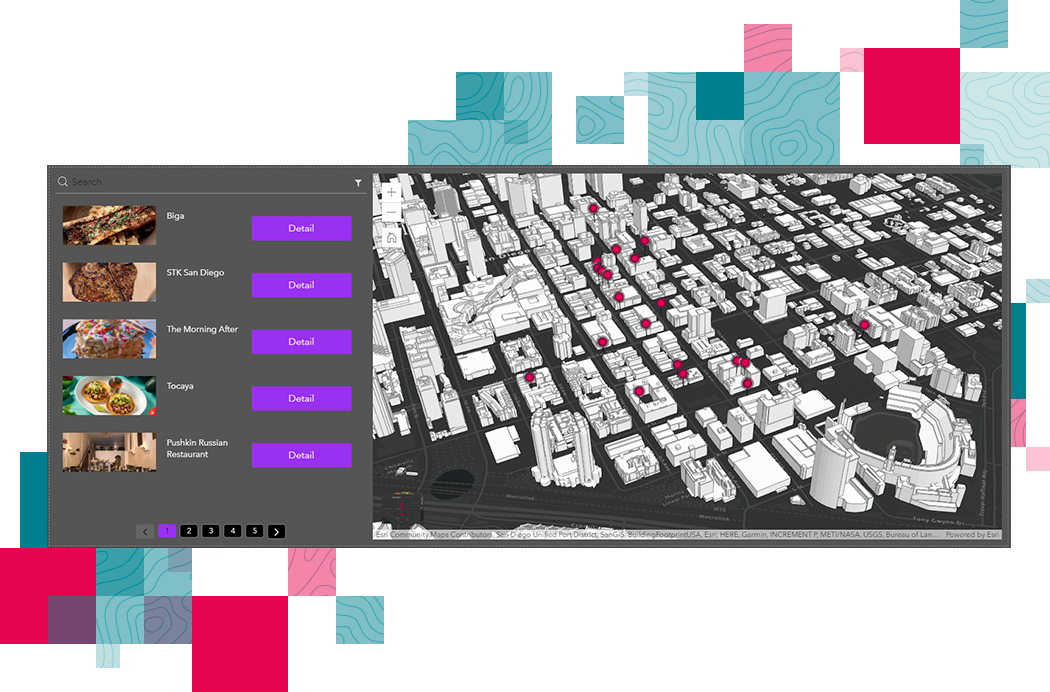 How it works
Fully integrated and included with ArcGIS
ArcGIS Experience Builder is built into ArcGIS Online and ArcGIS Enterprise, so it leverages all of your existing data. Choose a software as a service (SaaS) or on-premise deployment to fit your needs. ArcGIS Experience Builder is built on an extensible framework, so developers in your organisation can build their own widgets and templates. This results in agile web apps that aid in decision-making across multiple projects.