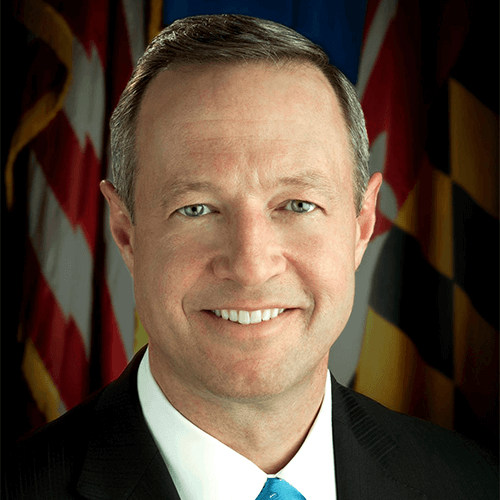 Martin O'Malley
61st Governor of Maryland, former Mayor of Baltimore and 2016 US Democratic Presidential Candidate
An advocate for data-driven decision making and geospatial analysis, Martin O'Malley implemented a Geographic Information System (GIS) platform leveraging spatial intelligence to improve the lives of Baltimore's citizens. This collaborative, smart system driven by Esri technology reduced crime, increased investment, improved public safety, education, affordable healthcare and boosted economic growth.
Martin O'Malley is one of the most successful leaders in the United States. He has served as the Governor of Maryland, Mayor of Baltimore and a city councillor, earning a reputation for being a progressive, pragmatic leader willing to take on the toughest challenges.
Recognised as a global authority on the use of GIS technology and location-based analytics in government, Governor Martin O'Malley is widely regarded as one of the most effective managers in US government history.
Governor Martin O'Malley features as a guest in the new leadership podcast Directions with Stan Grant - Listen now.
O'Malley served as Governor of Maryland from 2007 to 2015. Under his leadership, Maryland transformed from one of the poorest performing US states to one of the strongest, and recovered 100 per cent of the jobs lost during the national recession.
Prior to being appointed Governor, O'Malley served two terms as the Mayor of Baltimore, where TIME named him "one of America's top five big city mayors". During this time, he cut the city's crime rate by 43 per cent and shaved $100M off operating costs.
He attributes much of his success in office to his use of advanced location-based analytics as a platform for transparency and accountability.