This is your big break. Not another job – a global career pathway in a $20 billion global industry.
Enjoying what you do isn't just for the lucky few, it is for everyone. At Esri Australia, we pride ourselves on fostering a strong team culture that will challenge you, help you grow, and ensure that no two days are the same.
World leaders in Geographic Information System (GIS) technology, Esri Australia is part of a global network where joining the family doesn't just mean a new job, it unlocks an international career pathway with limitless possibilities.
We're looking for passionate, enthusiastic professionals, to welcome into an already eclectic mix of like-minded people who live and breathe GIS. At Esri Australia, we believe in being true partners with our clients and you'll play a big part in helping them achieve their goals through a collaborative team environment where a passion for the science of GIS sits at the heart of everything we do.
Like what you have read so far? What are you waiting for? Make a choice you will look back on in years to come and be glad you did. Express your interest today.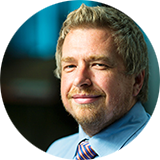 Martyn Sutcliffe
Senior Consultant, Professional Services
As a senior member of Esri Australia's Professional Services team, Martyn is considered an industry veteran with more than two decades of experience serving the spatial sector in both Australia and the United Kingdom.
A respected GIS professional with broad experience developing and implementing spatial applications, he is skilled at leading spatial teams to build smart applications that deliver powerful insights to pressing issues. His specific areas of interest include GIS user experience and 3D best practices, and he is committed to helping clients push the boundaries with new advancements in cartographic visualisations, augmented reality, virtual reality and animation.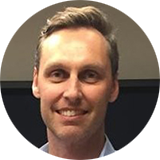 Shanon Loughton
Business Unit Manager, Darwin
An engineer and entrepreneur with more than 15 years of experience in the technology sector, Shanon is instrumental in driving the use of geospatial technology in the Northern Territory.
A recent Director of GovHack NT, Shanon is an avid industry contributor who thrives on using spatial technology to innovate and solve problems. He complements his career background in software and systems engineering, cloud computing and web development; with a burgeoning interest in cutting-edge software applications such as blockchain, Artificial Intelligence, and IoT.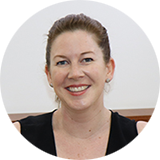 Elise Erez
National PMO Manager, Professional Services
As a Project Manager in Esri Australia's Professional Services team, Elise brings a unique blend of technical skills and management experience to ensure projects run smoothly for her clients.
With Degrees in Information Technology and Science (Major Mathematics) from The University of Queensland, Elise is skilled in business analysis, program and project management.
Committed to using GIS technology to make a difference – for both the clients she works with and the broader Australian Esri User community – Elise is an outcome driven problem solver who relishes taking an analytical approach to find solutions to complex challenges.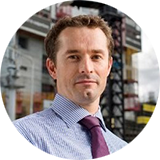 Peter Lambert
Service Delivery Business Unit Manager, Professional Services
With a career spanning almost 20 years, Peter applies his experience in geospatial professional services to manage project delivery. Combining his analytical skills and practical experience of analysing complex data, Peter particularly thrives on solving ambiguous problems for clients. As part of Australia's largest professional services spatial group, Peter is enthusiastic about the future possibilities in GIS across multiple industries and sectors.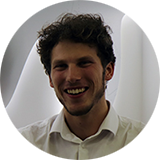 Alan Scandrett
Consultant, Professional Service
Alan is a passionate GIS professional whose career has taken him from New Zealand to Australia, where he's now a key contributor to the country's largest spatial team.
With a bachelor of computer science and first class honours in science, remote sensing and GIS, Alan enjoys educating organisations on how to blend computer science with geography for advanced spatial thinking. His passion for the science of GIS has seen him craft a colourful career pathway which has included operating drones, undertaking landscape evolution modelling, and developing game-changing GIS tools web and geospatial applications.