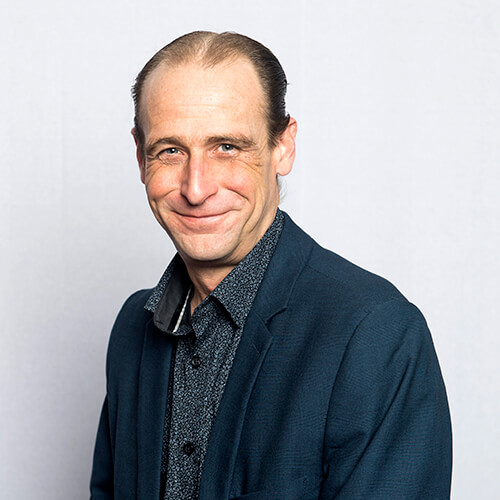 Wayne Lee Archer
Solutions Architect, Professional Services
Esri Australia, Canberra
Developer, cybersecurity specialist, and all-round GIS zealot, Wayne Lee Archer has been an indelible feature of the global geospatial landscape for more than 25 years. 
Highly regarded by the most senior levels within Esri, Wayne's role at Esri Australia has seen him tasked with putting the latest technology trends and ArcGIS releases through their paces.  He's been hands-on and elbows-deep with the launch of Web GIS and Esri's ground-breaking Utility Network Model and driven much of the company's recent investigations into blockchain, machine learning, AI and Kubernetes.   
A brilliant and inventive spatial thinker, Wayne's involvement in some of the most progressive GIS projects ever undertaken has afforded him an unmatched perspective of the possibilities of spatial technology. Host of the popular GIS Directions Podcast series, Wayne can often be found sharing his unique perspective with a listening audience in excess of 8000 spatial and technology professionals.