A fast and efficient way to process, analyse and share massive collections of imagery, raster datasets, and remotely sensed data.
What can I do with ArcGIS Image Server?
Work with massive collections
Collect, manage, and serve imagery from a wide range of sensors on platforms ranging from satellites, aircraft, and drones. Combine overlapping, time-variant imagery from multiple devices, sensors, resolutions, bands, and raster formats into a single image service. 
Speed up analysis on large datasets
Raster analytics quickly extracts information from massive image and raster collections. Large processing and analysis jobs are split to enable efficient use of parallel computing and distributed storage. Get fast results for computationally intensive tasks such as deep learning, hydrologic analyses, or temporal analysis of multidimensional data.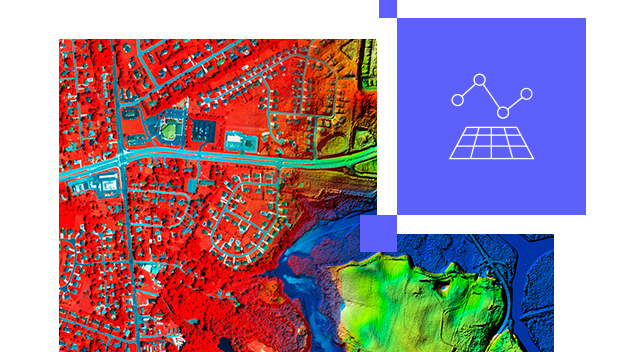 Meet infrastructure and security requirements
No matter the size and scale of your organisation, ArcGIS is there to meet your imagery needs securely and reliably. Customise your deployment to fit existing infrastructure, comply with regulations, and support mission-critical workflows. Deploy on premises or using cloud investments such as Amazon Web Services (AWS) and Microsoft Azure.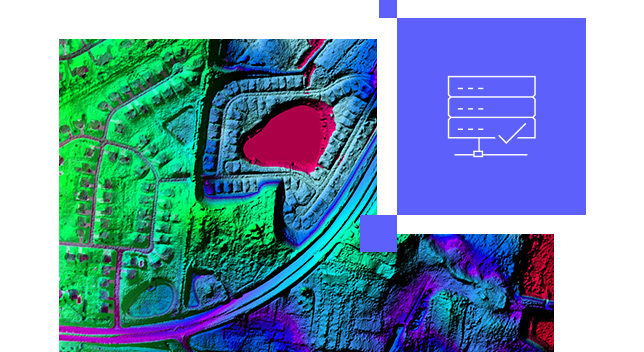 Turn sensor imagery into information
Quickly process hundreds or thousands of images collected by satellite, aerial, or drone sensors to create orthoimage mosaics, digital surface models (DSM), and digital terrain models (DTM). Create accurate maps for interpretation and analysis such as vegetation health and volumetric change.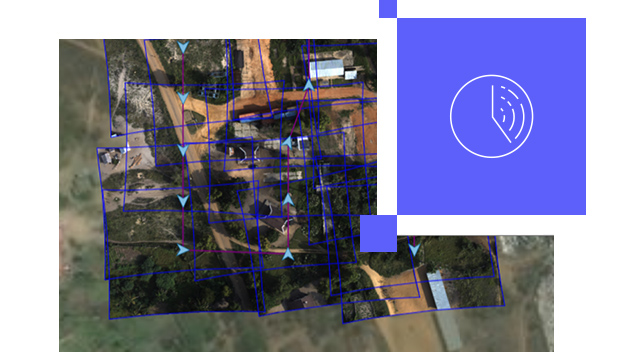 How it works

Need ArcGIS Enterprise?
To use ArcGIS Image Server, you must have a base deployment of ArcGIS Enterprise. 
Learn more