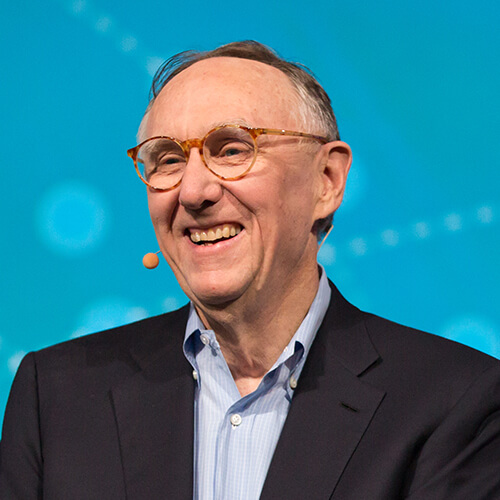 Jack Dangermond
Founder and President
Esri, US
Esri President and Founder Jack Dangermond, is recognised world-over as a pioneer of the spatial technologies industry. For more than 50 years, he has been a constant and dominant driving force within the global spatial community - focused on the advancement of Geographic Information System (GIS) technology.
Today, Jack remains very active in the development of GIS and the broader spatial community. His passion for the science of geography and visionary leadership has seen him advise UN Committees, Presidents, Prime Ministers, and industry and community leaders from all walks of life.
A devoted philanthropist, he has invested millions in education, environmental protection and social justice causes. He takes a leadership role in national and global initiatives to facilitate standards for data access and sharing across agencies and organisations, and is personally committed to applying GIS methods for environmental stewardship and sustainable communities.
The recipient of numerous fellowships, honorary degrees and awards, Jack has authored hundreds of papers on GIS in such diverse fields as photogrammetry, computer science, planning, environmental science and cartography. His current work is focused on nation-building information sharing platforms - for realising smart cities, smart utilities, smart government, smart organisations and sustainable futures.