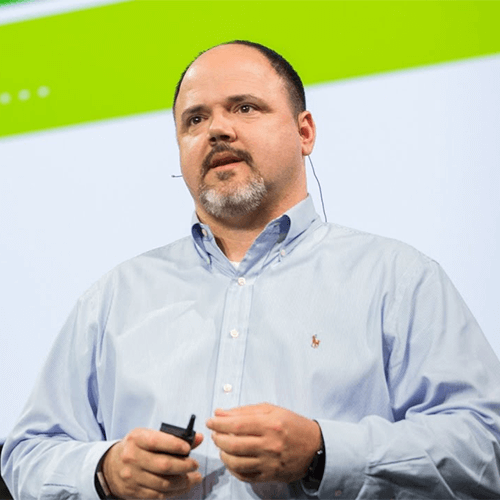 Brian Boulmay
Global Integration Director
BP, US
As BP's Global Integration Director, Brian Boulmay has spent the past four years building a sustainable organisational capability for geospatial data and analytics in BP Upstream, with a focus on people, process and technology.
Leading the company to a one-stop shop for geospatial information, reporting and analytics, Brian has brought BP's OneMap platform to life, demonstrating a consistent vision for technical advancements, business action and community outreach across the company's international arms.
In addition to his primary role Brian also serves as an Upstream Technical Advisor for the business. In BP, the Technical Advisors provide deep expertise in a specific field which is critical to the future success of BP's business and the role gives them the license to use this expertise to proactively support, challenge and coach, as well as to steer the development of solutions that shape BP's global business. 
Behind this business and essential to the continual growth of these numbers is a digital transformation strategy enabling more sustainable operations, better managed expenses, and the uncovering of new products and services for customers around the world. Becoming the award-winning, digital energy company that BP is today required an overhaul of the organisation's location intelligence capabilities. Central to BP's transformation was the modernisation of the company's core Geographic Information System (GIS).
Brian Boulmay has over 19 years experience in the geographic information science and technology field, focused mostly in the energy sector with a diverse background across BP, Shell, Esri, OpenSpirit, and Devon. He has spent most of his career working in geospatial technology planning, business process and integration workflows and geospatial data management challenges. In his current role as Global Integration Director, Brian has spent the past three years building a sustainable organisational capability around geospatial data and analytics for BP Upstream, focused on people, process and technology.