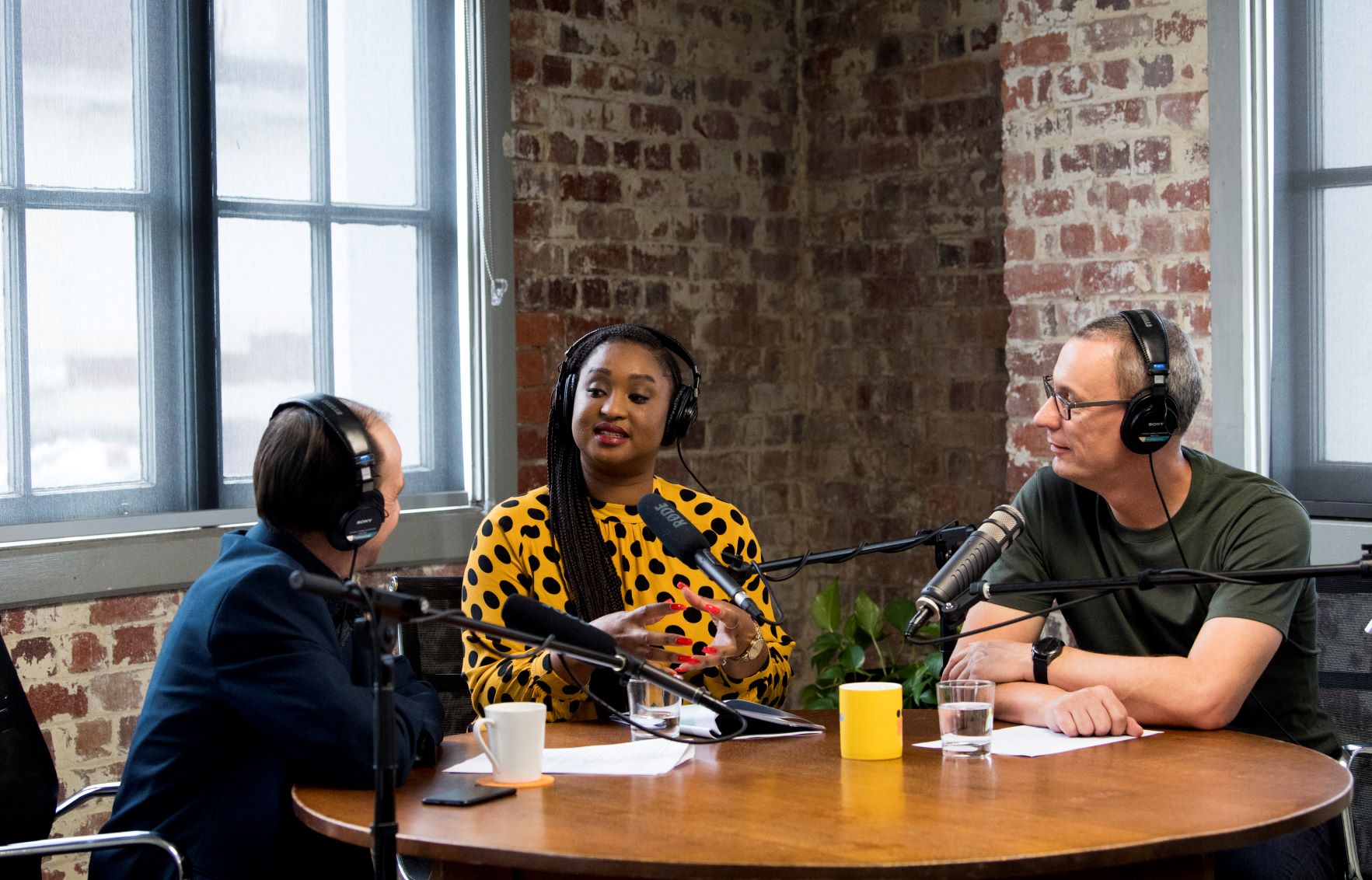 Tune into the new Esri podcast
Launching in early 2020, the GIS Directions podcast series is a dynamic mix of industry banter, lively debate, and interesting opinions on every topic under the geospatial sun.   
Join your hosts Wayne Lee-Archer, Ta Taneka and Josh Venman as they dive into the topics and trends that are shaping our spatial world.
Season 1 of the GIS Directions podcast series will be available via iTunes, Spotify and GooglePlay. Subscribe now to be notified when the episodes are available. 
GIS Directions podcast
Be the first to hear when Season 1 goes live.
Esri Australia Pty Ltd (ACN 008 852 775) and MapData Services Pty Ltd (ACN 053 437 282) and their related entities ("us") collects your personal information for the purpose of delivering our services. By registering with us, you confirm that you have read and consent to the use and collection of your personal information in accordance with our Privacy Policy.
Please note: unsubscribing from any mailing list will result in your removal from all marketing contact lists.
Tell us what you want to hear on the podcast. Join the conversation on Twitter @esriaustralia or submit your topics here.