4 MIN READ
New South Wales (NSW) Department of Customer Service – Spatial Services (DCS Spatial Services) and the National Emergency Management Agency (NEMA) together with the Department of Home Affairs have been recognised for their Spatial Digital Twin (SDT) Program and National Joint Common Operating Picture (NJCOP) projects respectively, at the global Esri User Conference, hosting more than 100,000 delegates world-wide.
The programs align with the continued investment CIOs and other technology leaders are making to modernise their operations – to improve the access to digital government services.  
In the case of DCS Spatial Services, their solution focuses on empowering the community to access information regarding the built and natural environment from NSW Government's vast data networks. For NEMA, modernisation of their operation translates to a more timely response during times of impending disaster. In both cases, the application of geospatial technology combined with a citizen-centric focus has the agencies positioned as two of the most forward-thinking in the country.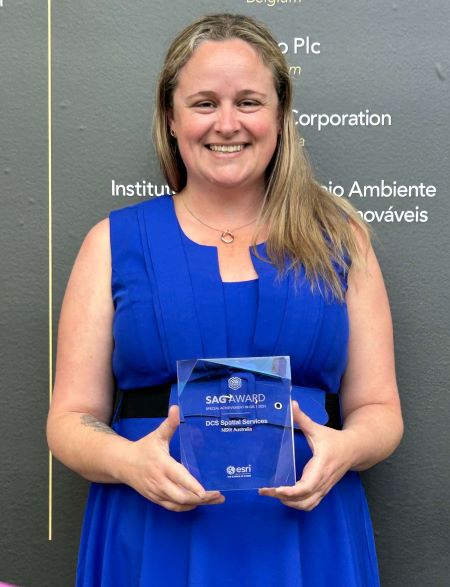 DCS Spatial Services Surveyor-General and Executive Director Narelle Underwood said the GIS technology allowed for wider collaboration between agencies and improved how the community uses the Digital Twin.  
"DCS Spatial Services is at the forefront of geospatial technology application; we have created a more collaborative environment that shares and visualises location information updated in near real-time, with 4D models of the State to support improved decision making," Mrs Underwood said.  
Nineteen local government areas in Greater Sydney and regional NSW, representing about 37% of the population, have had data produced for their area through the program so far, with 2D spatial datasets being upgraded to 3D/4D to support council planners and the community to interact with data in a user-friendly platform. Bathurst was the first regional city to be included in the NSW SDT Program, with four million square metres of CBD visualised.  
As more data is integrated into the platform, the NSW SDT program is expected to provide significant opportunities for local councils and the NSW Government to realise benefits across the entire development and infrastructure lifecycle. 
"Thanks to its ability to connect different data types and systems, the NSW Spatial Digital Twin program is enabling more efficient planning, prioritisation and delivery of infrastructure, and ultimately improved community engagement," Mrs Underwood said.  
"By sharing data organisations can come together to address mutual challenges - fostering public and private sector collaboration - that effectively accelerate the uptake of smart technologies across the state."  
"We believe this model sets a strong foundation to facilitate delivery of information and datasets from local, State and Federal agencies to the community."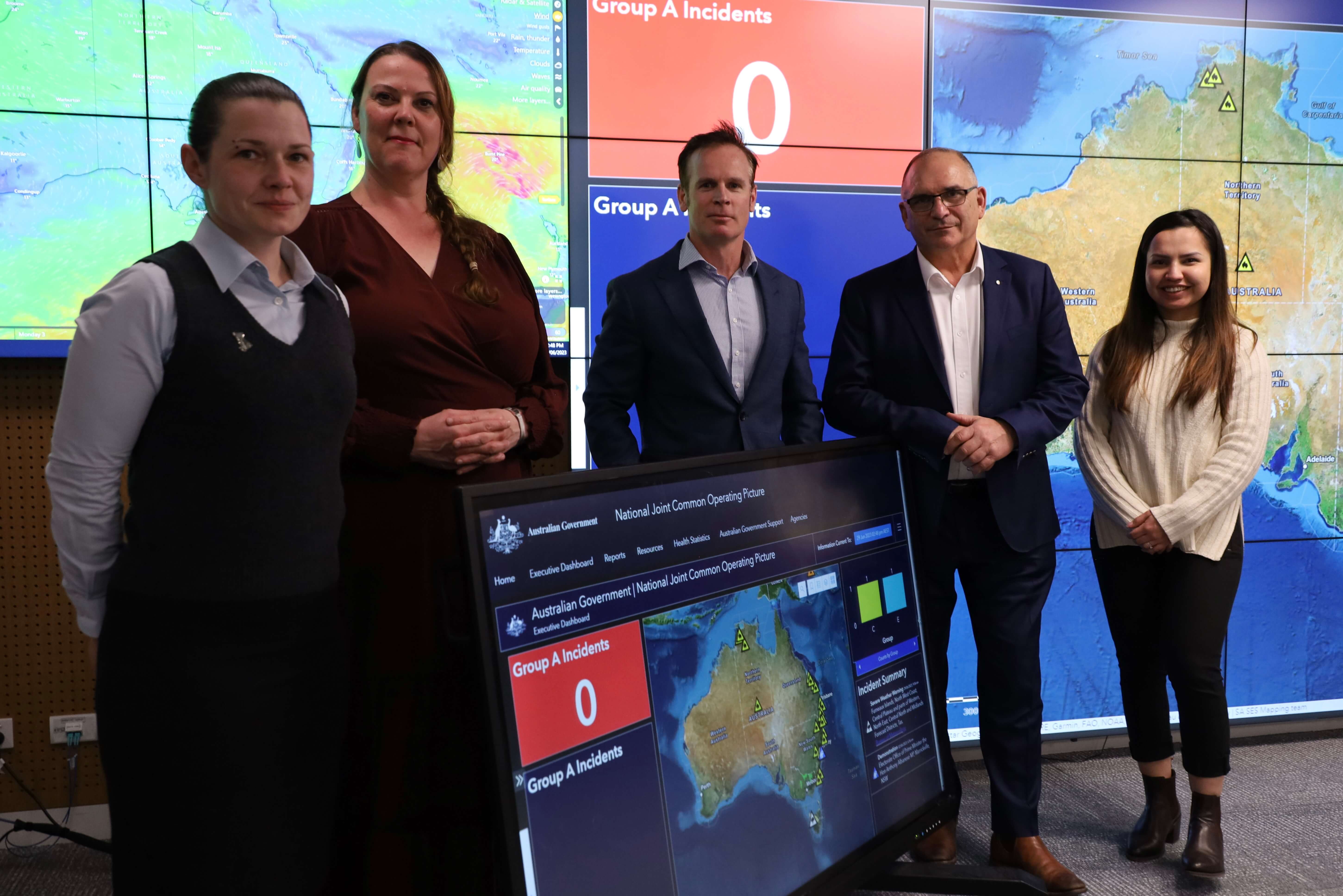 At a Federal level, GIS technology enables decision makers to act with precision to protect communities facing emergency.  
David Long, NEMA's Assistant Coordinator-General – National Crisis Operations, said the adoption of GIS technology has ensured consolidated access, collaboration, and efficiency for the more than 50 Federal Government agencies, State and Territory organisations who rely on their information. 
"It provides a consolidated view that displays nationally significant event information such as flood, fire threat, earthquake, tidal surge and tsunami along with demographic data to help users identify potential impacts on the population and the environment," Mr Long said.  
"The NJCOP overlays this information with key infrastructure showing transport information such as road closures, the location of landmark buildings, as well as documenting biosecurity alerts. 
"NJCOP has been pivotal in terms of collaboration and the ability for national agencies to provide timely advice and deploy resources both equitably and quickly."  
Esri Australia Managing Director Brett Bundock said the major programs of work represent a change in the way government organisations use a data-driven approach to plan and deliver services. 
"Geographic Information Systems technology has grown in recent years to become an essential tool for progressive government and business leaders confronted by an unprecedented number of unique challenges," Mr Bundock said. 
"The technology has been an enabler of change, assisting decision makers to explore new lines of investigation, and giving them a more informed view of a variety of situations." 
If you would like more details or to have any questions answered by the media team, contact Martin Volz, Senior PR and Communications Advisor.