Transitioning out of military service? Looking for a new career? Esri Australia can provide a global career pathway for you.
World leaders in Geographic Information System (GIS) technology, Esri Australia has a growing demand for geospatial analysts and developers to utilise skills and experience from service within the Australian Defence Force.
Providing a collaborative environment and a team unit with like-minded people committed to innovation, you'll play a large part in nationally critical operations.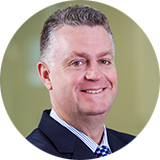 Doug Van Gelder
Manager, Business Development (QLD & NT)
– Esri Australia, Brisbane
Doug began his career in defence, working within the maritime division, where he first used GIS as a navigator and warfare officer in the Royal Australian Navy. He is a strong believer that those formerly or currently employed in defence, have an ingrained understanding of spatial technology, and a career with Esri can translate and activate these workers' skillsets to begin a role focused on providing solutions for the industry they have specialised in.
Doug believes that anyone with a background in defence brings practical world experience of spatial science to roles at Esri, with a focus on providing impactful solutions for the industry they specialised in.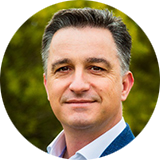 Simon Hill
APAC National Government Team Lead
– Esri, United States
After working in senior management roles at the Department of Defence and the National Security sector, Simon chose a career in GIS to be closer to the operational roles he had enjoyed early in his career. He advocates that by leveraging the power of geography, peers that transition from defence to a position at Esri find it extremely fulfilling to work with customers in their industry on problems that make a real difference on a daily basis.
For Simon, Esri and its global distributor network has fostered a rich and rewarding career, which led him to share his knowledge and experience – and apply it on the global stage.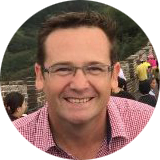 Brett Dixon
General Manager – Asia Pacific
– Esri, United States
Before starting with Esri in 2012, Brett held the position of senior consultant with the Australian Defence Force, offering strategic and operational advice for various geospatial intelligence projects. He feels that moving from working in the army to Esri was a natural progression as he could use the skills he had developed and apply it to different challenges across multiple industries.
Now, he advises many agencies throughout the Asia Pacific region, leveraging his GIS skills and national security knowledge to stay ahead of geospatial trends and challenges.