Gain situational awareness of your real-time streaming data. Whether you are tracking moving assets, monitoring stationary sensors or following social media feeds, you can tap into, analyse and display real-time and Internet of Things (IoT) data on your maps. Boost your real-time monitoring and response rate by focusing on the data and events that matter most to you. Automatically update maps and databases and send alerts to your stakeholders when thresholds are met.
Monitor your assets
Keep an eye on your most valuable assets wherever they are, at all times. ArcGIS GeoEvent Server tracks dynamic assets that are constantly changing location, such as vehicles, aircraft and vessels, as well as stationary assets such as weather and environmental monitoring sensors in your IoT.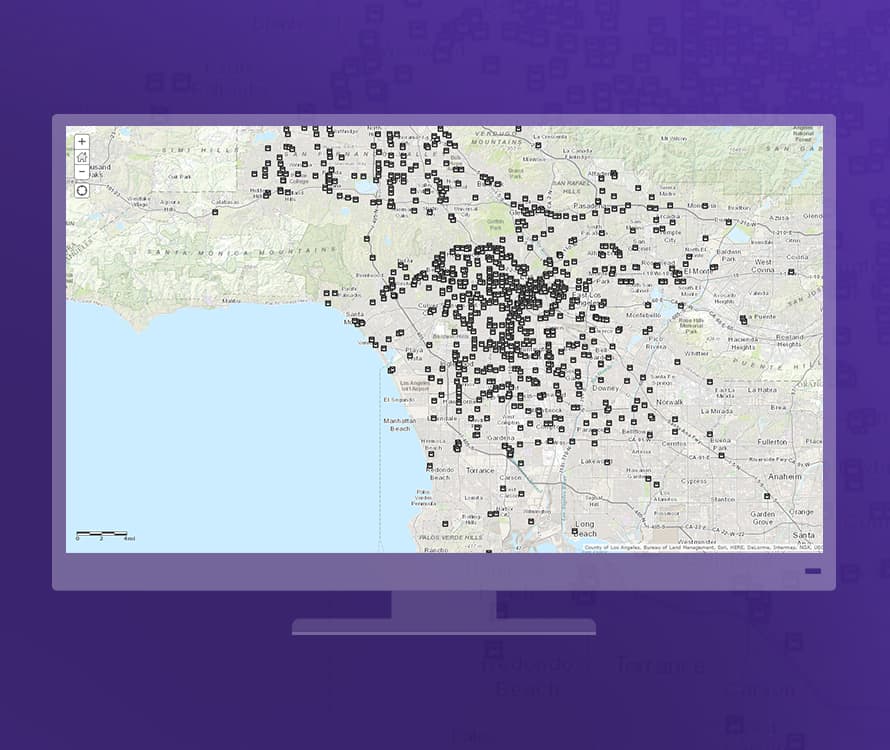 Connect to any data stream
Unlock the power of the IoT in your GIS when you tap into any streaming data feed. ArcGIS GeoEvent Server provides connectors for a host of data streams including in-vehicle GPS devices as well as social media providers. Don't see what you need? Use the ArcGIS GeoEvent Server SDK to create custom connectors and extend capabilities.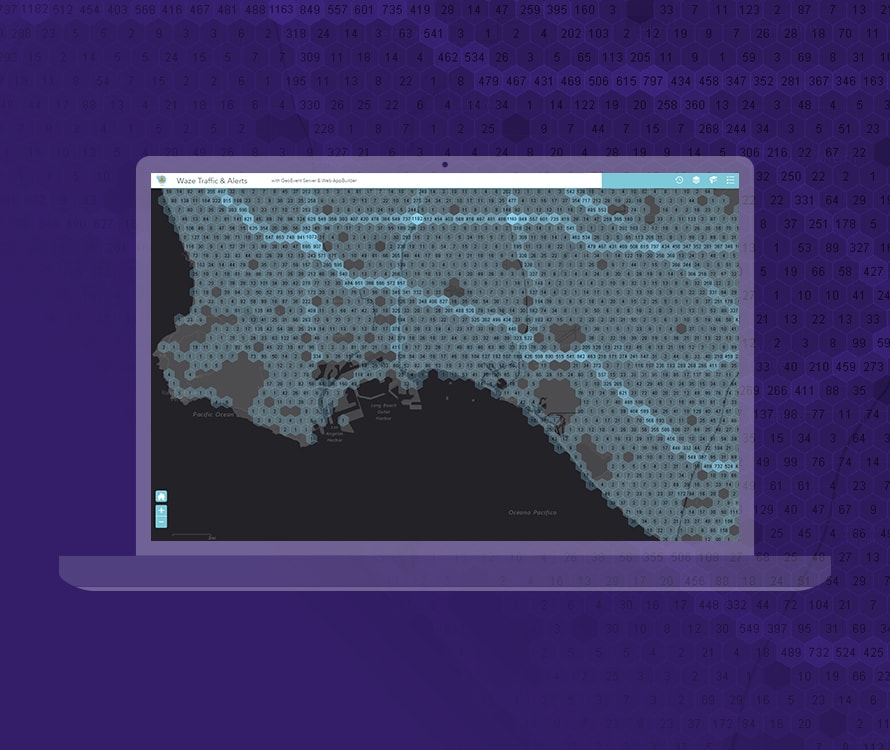 Analyse real-time data
Define analytics on your data to identify and focus on the events and data that matter most to you. Analyse in real time and start seeing patterns of interest in multiple streams of data.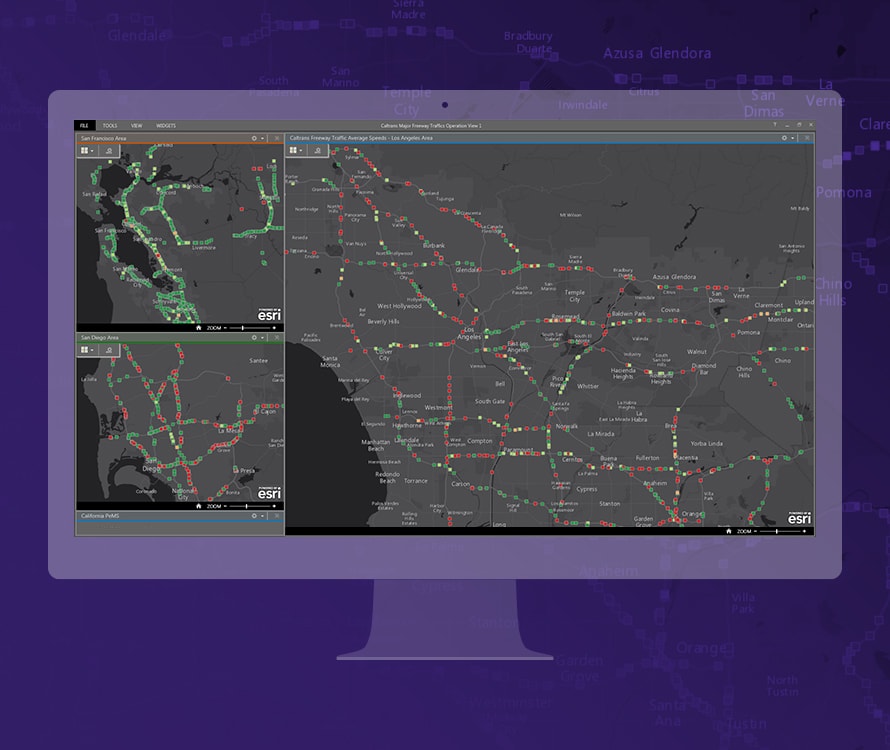 Make better decisions with improved situational awareness
Boost real-time situational awareness: When an event of interest happens, not only are maps and databases automatically updated, stakeholders are simultaneously alerted.