ArcGIS Excalibur is a web-based application that allows users to search, discover, and work with imagery. Use focused workflows for image analytics and exploitation and seamlessly integrate imagery and geospatial workflows. Share results with key stakeholders as imagery-derived reports or dynamic layers.
Transforming analyst workflows
Search and discover
Access imagery in seconds from available image services and open it interactively from the search results within a single application.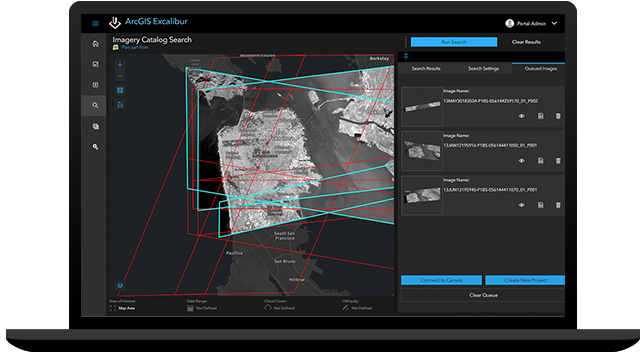 Organise projects
Perform image exploitation more efficiently using imagery projects. Imagery projects organise the images, tools, and instructions needed to complete an image exploitation task.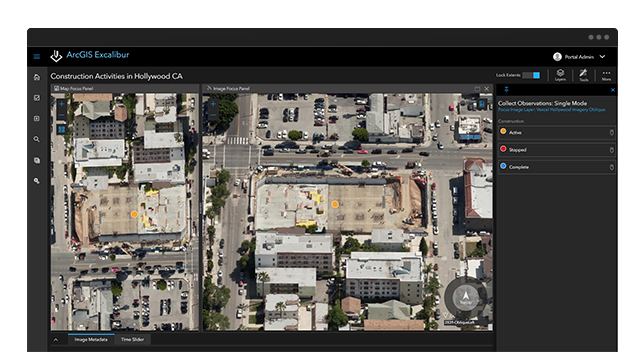 Exploit and analyse
Exploit orthorectified and oblique imagery side by side, integrated with authoritative geospatial layers to gain maximum analytic value.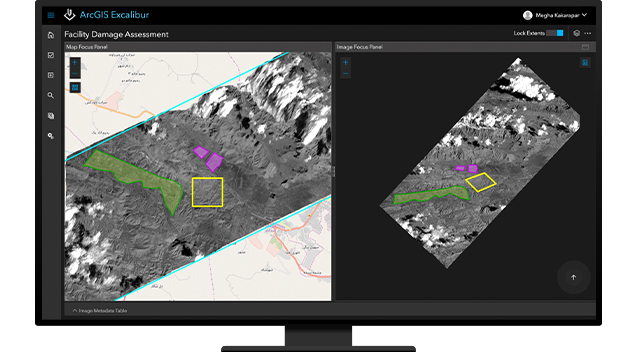 Quickly share imagery products
Compile and publish annotations as dynamic layers or imagery-derived reports and share them with key stakeholders.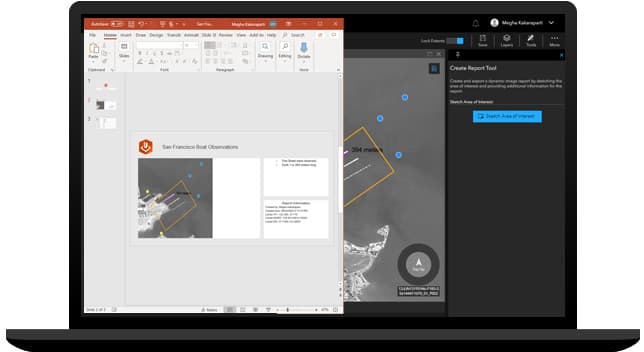 How it works