Thought leadership from global tech leaders
The human eye has 130 million sensors. By 2030, the 'Internet of Things' is predicted to surpass 25 billion. In order to see, and to understand the rivers of data flowing from Earth's urban and natural environments, powerful visualisations are crucial.
This comprehensive 180-page e-book shares thought leadership from the foremost technology innovators of our time and explores both urban and natural environments through striking imagery and compelling stories.
Highlights include:
Dr Kathryn Sullivan (former NASA astronaut and NOAA administrator) – on why collecting and cataloguing environmental intelligence is vital for protecting lives and livelihoods and fostering economic resilience in times of trial (Page 153).
Pascal Mueller (Esri Director for Research and Development) – on the expected urbanisation of seven billion people by 2050 and the need it presents for smart, connected cities, optimised to meet space demands, traffic impacts, sustainable energy usage and quality of living (Page 115).
Dawn Wright (Esri Chief Scientist) – on how technologies like Geographic Information Systems (GIS) are fuelling deeper exploration and insight into the measures required to preserve Earth's oceans (Page 57).
"The data must reach those who need it, when they need it, and at the right scales and resolution. The data must be discoverable, searchable, and easily retrievable. In short, it must work for you and for everyone."

– Dr Kathryn Sullivan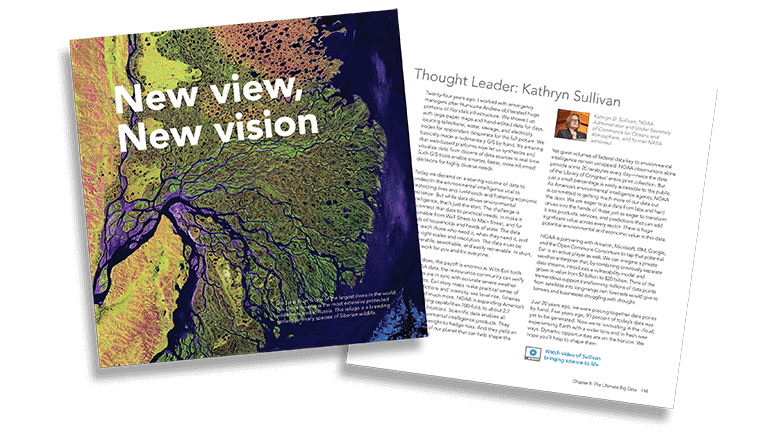 Listen to Directions with Stan Grant to hear more about Dr Kathryn Sullivan's extraordinary career at the forefront of science and exploration.