Ushering in a new era with location technology
KPMG estimates that 80 percent of business revenue growth will be driven by digital offerings and operations by 2022.
Leading executives understand that to stay ahead of the competition and remain resilient in the face of economic and social disruption, digital transformation is a must.
In this comprehensive, 19-page guidebook, learn how Geographic Information System (GIS) technology is being used by global organisations to integrate big data, streamline digital workflows and perform advanced analytics that drive business growth.
"We were one of the first industries to really get into geographic technology, but to use it at this scale, this was new. It was a new way of working, a new way of publishing, a new way of sharing."

- Brian Boulmay, Global digital transformation expert and special guest on the Directions with Stan Grant podcast.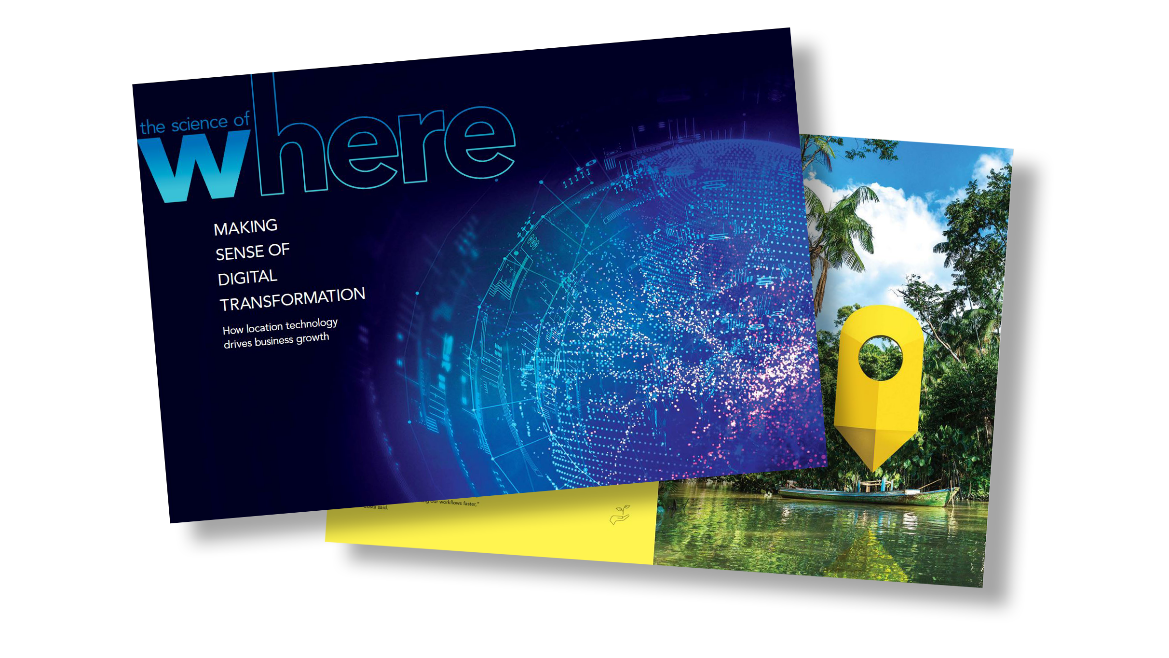 Hear Brian Boulmay describe how petroleum giant BP digitally transformed their global operations on Directions with Stan Grant.